Are You Receiving Emails From School and Our District?
Hello Families! Our goal is to inform families of school events and provide important announcements for the coming week. Please contact the school office lomaverdeschool@cvesd.org if you are not getting the School Messenger emails and texts. We also recommend you "Follow Our Blog" by entering in your email in the field to the right of this information if you are viewing on a computer or at the bottom of the blog if you viewing it on a phone. This way, you will receive automatic updates as they are released. The weekly blog will be sent out at the beginning of each week through CVESD School Messenger, ClassDojo, and Loma Verde's Facebook page. Thank you for reading the weekly blog.
English Learner Advisory Committee (ELAC)/Coffee with the Principal
Please join us on Wednesday, August 11 at 8:15 AM in the outdoor lunch area for our English Learner Advisory Committee (ELAC)/Coffee with the Principal meeting to discuss Covid-19 safety and parent participation at school.
Meet the Teacher/Curriculum Night
Meet the Teacher/Curriculum Night will be held virtually this year for 1st-6th grade and in-person for TK-kinder families. You will receive a link from your child's teacher to join the 1st-6th grade event on Thursday, August 12, 6:00-6:40 or 6:45-7:25 PM. Each teacher will present twice, and will record the session. If you miss the session, it will be shared with you on the classroom ClassDojo.
Kinder will meet in person in the outdoor lunch area on Thursday, August 12 from 6:00-6:40 PM and TK will meet in person on Friday, August 13 at 11:20-11:45 AM in the classroom. More details will be sent out to kinder and TK parents.
We want to share a few important reminders:
You may have many questions regarding current school procedures.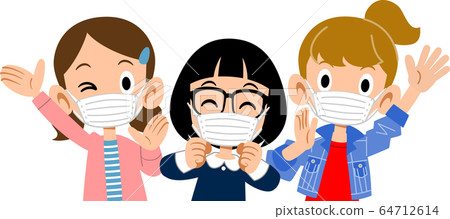 All staff and students will wear masks while indoors and may remove masks outdoors. Teach your child to place their mask either under chin, on wrist, or in pocket when not in use. If you choose to use a mask lanyard, please ensure that it has a breakaway feature for safety. Please note that scarves and gaiters are not a substitute for masks.
Students may take off masks during lunch and recess
Students may take off masks during outside instruction or activities
As of now, parent volunteers are not allowed on campus
Please screen your child for Covid-19 symptoms each day before school.
If your child has any pre-existing conditions, including those with Covid-like symptoms (e.g. allergies, asthma), please provide documentation from the doctor so that we can have it on file. This will help prevent your child from being sent home if they have symptoms from a chronic condition.
Please send a water bottle with your child. Water bottles can be filled at the classroom sink. Drinking fountains are now open on the blacktop by the 300 and 400 buildings.
Label lunch boxes, water bottles, and sweaters with your child's name!
Your Input is Needed!
Please complete the Loma Verde Elementary School Parent Involvement Survey to help us better plan for the 2021-2022 school year. It will take approximately 4 minutes to complete. https://forms.office.com/r/AcvvpTNR7H
WANTED! School Site Council (SSC) Parent Representatives!
School Site Council is still looking for new members! If you are interested in making decisions about our school budget and Single Plan for Student Achievement, please consider getting involved. Elections will be held at the end of this week. The Loma Verde SSC bylaws specify that parent representatives serve a 2-year term. Any parent/guardian whose child attends our school and is not a paid employee on staff at the school site is eligible to be a SSC parent representative. The SSC usually meets one Tuesday a month from 3:00 pm to 4:30 pm. If you would like to place your name on the ballot for parent representative, please submit your name to Mrs. Watson bree.watson@cvesd.org. Include a short bio telling a little bit about yourself and why you are interested in serving on the School Site Council. ­
Join our PTO (Parent Teacher Organization) Group!
We need your help to make this year fantastic! Please join our PTO group to help out at school event. We are also looking for parents to join with membership dues of $5 per student or $10 per family. Click on the file link below to access the form. Forms and money can be turned into the office. Membership dues help to fund field trips, school events, classroom supplies, guest speakers, and much more! All the money collected is spent on OUR LOMA VERDE STUDENTS! Thank you! lvmembershipdrive-21-22DOWNLOAD
Visitors may come on campus for limited purposes now. We ask that visitors only come to campus if absolutely necessary. Please do not linger on campus, wear a mask, and keep a safe distance from others.
Tuesday, 8/10 – 3:00 PM SSC Meeting (virtual) Postponed until 8/24/21 at 3:00 PM
Wednesday, 8/11 – 8:15-9:15 Coffee with the Principal/ELAC Meeting in lunch arbor
Wednesday, 8/11 – 6:00 PM CVESD Board Meeting (virtual and in person)
Thursday, 8/12 – Kinder-6th Grade Meet the Teacher/Curriculum Night (Kinder in-person at the outdoor lunch arbor, 1st-6th grade will be virtual) Session #1 6:00-6:40, Session #2 6:45-7:25 PM
Friday, 8/13 – TK 11:20-11:40 AM Meet the Teacher/Curriculum Information room 602
Monday, 8/16 – Friday, 8/20 – VAPA Week #2
Wednesday, 8/18 – 3:00 PM PTO General Meeting (in person – outdoor lunch arbor)
Wednesday, 8/24 12:00-2:00 DAC/DELAC Meeting
Wednesday, 8/24 3:00 PM – SSC Meeting (Virtual)
Thursday, 8/26 – Loma Verde Picture Day
Monday, 8/30 – 8:00 AM Kids Heart Challenge Kick-Off
Monday, 8/30 – Friday, 9/3 – VAPA Week #3
Thursday, 9/2 -3:00 PM  PTO General Meeting
Monday, 9/6 – NO SCHOOL, Labor Day Holiday
Wednesday, 9/8 – 8:15 AM ELAC Meeting
Thursday, 9/9-Thursday, 9/16 Parent/Teacher Conferences (minimum days, 1:00 dismissal)
Monday, 9/13 – Friday, 9/16 – VAPA Week #4
Tuesday, 9/14 – 3:00 PM SSC Meeting
Wednesday, 9/15 – 6:00 PM CVESD Board Meeting
Friday, 9/17 – Kid's Heart Challenge School-wide Event 
Friday, 9/17 – Last Day of 1st Quarter 
Monday, 9/20 – 10/4 – NO SCHOOL – Fall Break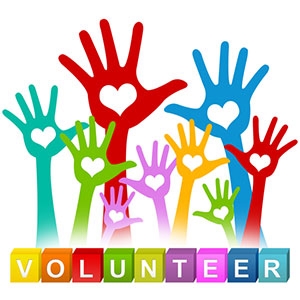 VISITORS AND VOLUNTEERS ~ UPDATED
Volunteers must provide proof of COVID-19 vaccination, TB test results, and fingerprint clearance.
Before the teacher can approve you to volunteer, you must also view LV Visitor and Volunteer VolunteerPowerPoint2021 and and complete  THIS FORM.
Only one volunteer allowed in the classroom at a time.
Volunteers must stay masked while on campus.
Volunteers must also complete a LV-volunteer-disaster-information. and submit it to the office. You can also request a paper copy from the office.
Please do not come on campus if you are not feeling well.
Once these guidelines have been met, the teachers will provide the office with a list of approved volunteers.
Substitutes Wanted!
Loma Verde is looking for substitute teachers.  Great Pay!  Great Place to Work!  For more information click here.
Donations Needed!
DONATION NEEDED for cases of water for our classrooms.  If you are able to donate a case of water please drop it off at the school office between 8:00 am – 4:00 pm.  Thank you!
LOST AND FOUND
Please note that the lost and found table will be at the front of the school.   Remember to use a permanent marker to put your child's name on jackets, sweaters, lunch bags, and water bottles.
COVID Testing in Chula Vista
Chula Vista Elementary School District is offering free testing at the Education Services and Support Center at 84 East J Street, Chula Vista 91910:
Monday – Thursday 8:00 AM – 4:00 PM
Friday 8:00 AM – 3:00 PM
To find another testing location near you, please visit: Testing (sandiegocounty.gov) OR https://bit.ly/SDCOUNTYC19TEST
El Distrito de Escuelas Primarias de Chula Vista está ofreciendo pruebas gratuitas en las Oficinas Centrales, 84 East J Street Chula Vista CA 91910:
Lunes a jueves 8:00 AM a 4:00 PM
Viernes 8:00 AM a 3:00 PM
Para encontrar otro centro de pruebas cerca de usted visite: Testing (sandiegocounty.gov) OR https://bit.ly/SDCOUNTYC19TEST

UPDATED COVID 19 FLOWCHART
Contact us at lomaverdeschool@cvesd.org or 619-420-3940.
Get District and School Notifications 2019-20 SMS Text Opt-in Eng Sp combined
Loma Verde Twitter – @lomaverdeschool Our hashtag is #lomalearns
Follow us on the Loma Verde Facebook page.