Last Week of School!
Hello Loma Verde Families,
We are all saddened by last week's senseless tragedy in Texas.
At Loma Verde Elementary, we can work together to keep our school community safe. A starting point is that if you see something, say something. Discuss with your children that we do not make jokes about harming others. We encourage families to have age-appropriate conversations with your children about what happened in Texas last Tuesday. Our staff, such as our school counselor and school psychologist, are available to provide support for students on campus, but we know that parents and legal guardians are a vital part of a child's education that extends outside of school hours.
I would like to share 2 resources with you to support these conversations. Here is a San Diego County Office of Education resource for parents and educators to discuss school shootings: https://www.sdcoe.net/about-sdcoe/news/post/~board/news/post/resources-to-discuss-school-shootings
Another great resource is Sandy Hook Promise: https://www.sandyhookpromise.org/
If you have not yet read Dr. Reyes' statement, please do so now by clicking on the link here.
Our hearts are with Uvalde. Children and educators should be able to go to school free from violence. As we move forward together, I call on our school community to remember that every action begins with each one of us. I urge each of you to take good care of yourselves and your families and to find ways to connect with one another through compassion.
Together, we can provide the comfort and care needed for our children. We pledge to partner with families to move forward and heal. Should you have any questions, please do not hesitate to contact your child's teacher or the school office.
In Service,
Mrs. Bree Watson, Principal
Thank You, Volunteers!
Thank you to our AMAZING Loma Verde volunteers! We are so grateful for your help and support to make this school year special for our students and staff! We honored our volunteers at a breakfast on Friday, May 27 with a performance from our kindergarten dual immersion students and a raffle. We look forward to a wonderful school year in 2022-2023! Your partnership is necessary and appreciated! Please contact your child's teacher or the principal, Bree Watson bree.watson@cvesd.org to volunteer.
Residency Verification – Must Be Completed By 6/3
Residency verification will take place online again this year. All students returning to any school in the Chula Vista Elementary School District for the 2022/23 school year are required to show proof of residency at their school of attendance before the start of school in order for their child's name to be placed on a class list. You MUST prove residency before your child will be placed on a class list for 2022-2023. If you have moved out of our area and would like to continue at Loma Verde Elementary, you must contact the office to receive a Zone Transfer document. You will be receiving an email that will contain a unique "Snap Code" for each of your children enrolled at Loma Verde and a link to the website where you will be able to update information for your child and upload your residency for the 22/23 school year. You will only receive an email if you have a valid email on file at Loma Verde. If your email has recently changed, or if you do not receive emails from the district, please email or call the office to update your information at 619-420-3940 or lomaverdeschool@cvesd.org. We sent the "Snap Codes" last week. Please make sure to check your emails so that you may complete this promptly. If you have not received your email, please contact the school office.
Have You Changed Your Address, Email, or Phone Number?
Have you changed your address, email address, or phone number since the start of the school year? Please notify the office at lomaverdeschool@cvesd.org in case we need to contact you in an emergency. Not returning to Loma Verde Next Year? Please let us know as soon as possible by sending an email to elsa.estrada@cvesd.org.
Reminders:
Those with COVID-like symptoms (fever, chills, cough, shortness of breath or difficulty breathing, fatigue, muscle or body aches, headache, new loss of taste or smell, sore throat, congestion or runny nose, nausea or vomiting, and/or diarrhea) must stay home and get tested.
Please send only plain water in student water bottles.
Please NO Gatorade, juice, etc., as this stains our carpets and attracts pests.
No sharing of food is allowed.
NO GUM AND NO CANDY, please.
Monday, 5/30 NO SCHOOL – MEMORIAL DAY HOLIDAY
5/30-6/3 CVESD Hanover Survey for Parents, Staff, & 4-6th graders
Tuesday, 5/31 Staff vs. Soccer Team Game
Tuesday, 5/31 2:30 Yearbook Sale After School
Tuesday, 5/31 3:00 SSC (virtual) LV SSC_Agenda_5-31-22
Wednesday, 6/1 Staff vs. 6th-grade Kickball game
Wednesday, 6/1 2:30 Kona Ice for sale after school & Yearbook sale
Thursday, 6/2 8:30 6th Grade Promotion
Friday, 6/3 LAST DAY OF SCHOOL FOR STUDENTS, Report Cards Sent Home with Students
6/15-7/5 Loma Verde Elementary Office Closed for Summer
Wednesday, 6/15 6:00 CVESD Board Meeting
7/7-7/15 8:00-3:30 Loma Verde School Office Open 
Wednesday, 7/13 6:00 CVESD Board Meeting
Monday, 7/18 3:30-5:30 Back to School Packet Pick-Up & Community Resources Fair
Wednesday, 7/20 FIRST DAY OF SCHOOL (minimum day 1:00 dismissal)
Saturday, 7/23 9:00-1:00 CVESD Community Expo
2022-2023 Online Registration for NEW Students
NEW STUDENT registration is going on now for the following:
Kindergartners who will be 5 years old on or before September 1, 2022
TK students who turn 5 years old between September 2, 2022, and February 2, 2023
NEW students in grades 1st through 6th
Transfers are welcome! Please spread the word to family, friends, and neighbors!
All registrations will take place online. There will be no paper packets. To register please click.
HANOVER SURVEY
We want your input! It is that time of year when the Hanover Survey. We hope all parents will participate. Topics in this important survey include school appearance, finances, technology, instruction, as well as attitudes about safety, transportation, climate, and communication.
Please make every effort to fill out this very important survey. Each year, we analyze the results of the survey. Your opinions count and we will thoughtfully and purposefully take your ideas to make our school a better place for children. The link to the survey will be provided to you via our district communication platform the week of May 31, be sure to check your junk and spam folders for the email. Thank you for taking the time to complete the survey!
COVID-19 Questions and Information: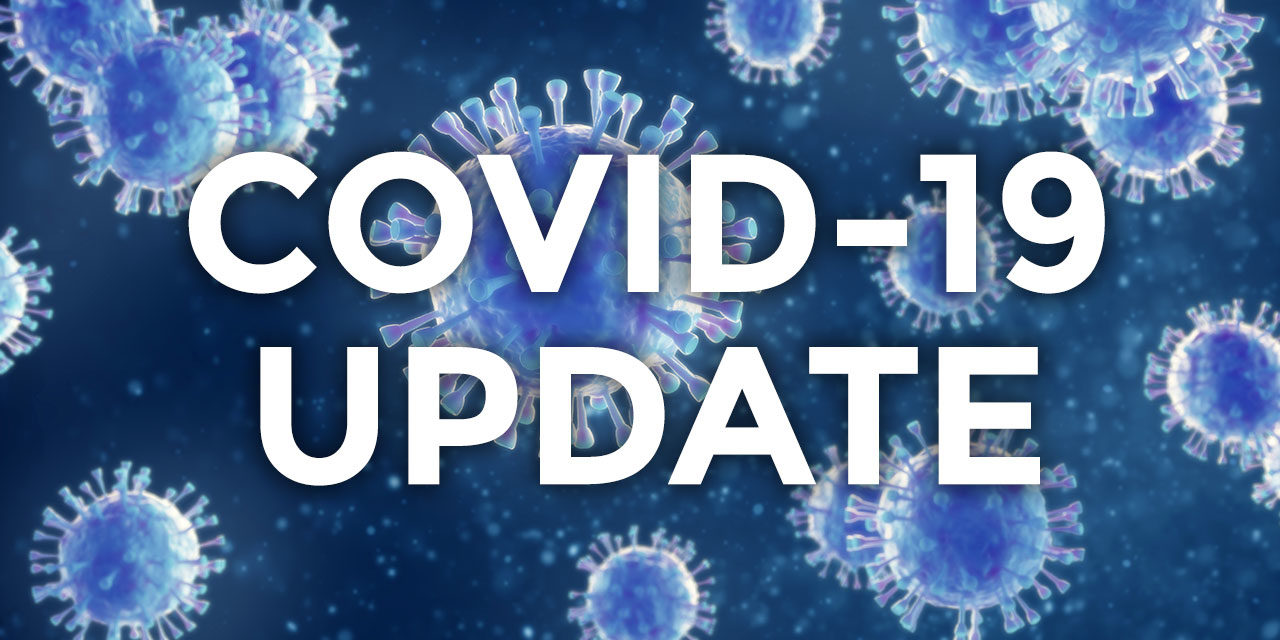 Please read the latest CVESD COVID-19 Weekly Newsletter
To report a positive case to us in the office, please email lomaverdeschool@cvesd.org.
If your child is experiencing any symptoms, please keep them at home and notify the school office at (619) 420-3940.
If you have a COVID Positive Case in your home and need guidance on isolation/quarantine, please email covtest4@cvesd.org.
The district's website, www.cvesd.org, is updated daily to reflect COVID testing hours and locations.
Starting 3/21/22 masks are strongly recommended for all staff and students.
Independent Study Contracts are available for students who have tested positive or who must isolate/quarantine. Contact the office at lomaverdeschool@cvesd.org to discuss the contract.
Weekly, On-Site, Covid Testing at Loma Verde
Testing will occur every Tuesday at Loma Verde. If you have consented to test at a COVID kiosk, it is also giving consent to test at school. To register your child CLICK HERE or with this link: https://school.covidclinic.org.
Updated Vaccination Information
Children 5 and up can be vaccinated against Covid-19. Please send completed (two doses of Pfizer) COVID-19 vaccination card copies to lomaverdeschool@cvesd.org to update school vaccination records. Children are considered fully vaccinated two weeks after the second Pfizer dose. Children who are fully vaccinated do not need to quarantine after exposure to a positive case IF we have vaccination records on file. Click here for information about where to get the COVID-19 vaccine.
Return Loma Verde Library Books
Drop off library books at the front of the school as soon as possible. Many students still have books checked out from this school year. All books must be returned to the library by the end of the school year. Thank you!
LOST AND FOUND
Please note that the lost and found will be at the front of the school. Remember to use a permanent marker to put your child's name on jackets, sweaters, lunch bags, and water bottles. All lost and found items that are not claimed at the end of each quarter will be donated.
2022-2023 School Calendar Information
Student Starting Date: July 20, 2022
Student Ending Date: June 2, 2023
Key breaks include:
Fall Break: September 26 – October 7, 2022
Thanksgiving Break: November 21 – November 25, 2022
Winter Break: December 19, 2022 – January 6, 2023
Spring Break: March 20 – March 31, 2023
Contact us at lomaverdeschool@cvesd.org or 619-420-3940.
Loma Verde CVESD Website: https://lomaverde.cvesd.org/
Principal Mrs. Bree Watson bree.watson@cvesd.org
Our school/District utilizes the SchoolMessenger system to deliver text messages, straight to your mobile phone with important information about events, school closings, safety alerts and more. You can participate in this free service* just by sending a text message of "Y" or "Yes" to our school's short code number, 67587. Click here for more information.
Loma Verde Twitter – @lomaverdeschool Our hashtag is #lomalearns
Follow us on the Loma Verde Facebook page.