Loma Verde Staff Appreciation Week May 2-6
Monday, 5/2 Write your teacher a note to explain how they have impacted your life this year.
Tuesday, 5/3 Send your child to school with a small gift or a special drawing for their teacher!
Wednesday, 5/4 Bring or make a flower or two to your teacher!
Thursday, 5/5 Be a school helper day! Go above and beyond to do something to help around school today!
Friday, 5/6 SPIRIT DAY! Dress up in your teacher's favorite color or sports team!
Loma Verde 2022 Staff Appreciation Donations Needed!
Hello Loma Verde Families,
Help us celebrate our 65 Loma Verde teachers and support staff during the Loma Verde Staff Appreciation Week on May 2-6, 2022. The requested food listed on the survey will be used for various breakfast, lunch, or snacks during the week. If you are able to donate any of the items, please drop them off by the front office between 7:30-4:00 on the dates requested. Click on the link to sign up for one or as many as you want. Store-bought items only, please. Thank you for your generosity to help us celebrate our wonderful Loma Verde Staff! https://www.signupgenius.com/go/30E0449A5AA2CA2FA7-loma
State & Local Testing Continues This Week!
End-of-year testing begins at the end of April. Click here to read the California State testing letter to families from our CVESD Superintendent Dr. Edwardo Reyes. Please make EVERY effort to make sure your child is at school these days. Please do not plan vacations or doctors/dentist appointments during this time. Please remember the following:
Ensure your child is well-rested
Encourage your child to eat a healthy breakfast
To avoid any test irregularities, cell phones must be put away
If possible leave iWatches at home
CAASPP State Testing for Grades 3-6: The California Assessment of Student Performance and Progress (CAASPP) is designed to give information to teachers, students, and their families about what students know and are able to do. Please see this parent guide about the assessment that all students in California will be taking. Parent Guide Are you interested in reviewing practice questions with your student? Practice and Training Site
5/2 2nd Dual Immersion – iReady math assessment
5/3 TK-2nd SmartAnts reading assessment, K-6 iReady math assessment
5/4 5th CAST science assessment, K-6 SmartyAnts Spanish reading assessment, K/6 iReady math assessment
5/9 3rd-6th ELA CAT CAASPP part 1
5/10 3rd-6th ELA CAT CAASPP part 2
5/11 3rd-6th ELA PT CAASPP part 1
5/12 3rd-6th ELA PT CAASPP part 2
5/16 3rd-6th Math CAT CAASPP part 1
5/17 3rd-6th Math CAT CAASPP part 2
5/18 3rd-6th Math PT CAASPP part 1
5/19 3rd-6th Math PT CAASPP part 2
5/23 3rd-6th CSA part 1 (California Spanish Assessment) for dual immersion classes
5/24 3rd-6th CSA part 2 (California Spanish Assessment) for dual immersion classes
CAASPP Testing Snacks Needed!
CAASPP Testing for 3rd-6th graders is around the corner! 🙈 Let's support these amazing students by donating snacks to help them be energized and focused during standardized testing! 🥨
Peace Patrol has volunteered to help collect and organize snack packs for some upper-grade classrooms. Since there are 9 classrooms that are in need and there will be 8 days of CAASPP testing, we need A LOT of donations (those with allergies will be given another snack). Here is what we need:
– Individually Packaged Goldfish (410 total)
– Fruit Gummy Snacks (410 total)
– Individually packaged Pretzels (410 total)
– Individually packaged Cheez-Its (410 total)
– Peppermint Puffy Mints (daily treat, so need approximately 1,620… Amazon sells in buckets of 160)
❗️Please consider buying around 30 of one of these items. ❗️That would cover 1 class for 1 day of testing. Feel free to donate more!
When to donate: After School,
Dates to donate: Monday, April 25 to Monday, May 2 (this will give us time to organize for classrooms)
There will be a box for each type of treat at the front of the school after the dismissal bell rings. Look for the Peace Patrollers to see where to drop it off! Thank you for your support for all students!
Peace Patrol Advisor,
Mrs. Navaroli
Monday, 5/2-Friday, 5/6 Staff Appreciation Week
Tuesday, 5/3 11:00 Superintendent Dr. Reyes Visit to Loma Verde RESCHEDULED TO 5/13
Tuesday, 5/3 Weekly COVID Testing at Loma Verde
Wednesday, 5/4 Preschool Vision & Hearing Screening
Thursday, 5/5 Kinder & 1st-grade Zoo Field Trip
Monday, 5/9-Friday, 5/13 VAPA Week
Tuesday, 5/10 Weekly COVID Testing at Loma Verde
Tuesday, 5/10 3:00 SSC Meeting (virtual)
Friday, 5/13 8:15 Superintendent Dr. Reyes Visit to Loma Verde
FRIDAY, 5/13 1:00 Feeding San Diego backpack Food Distribution after school
Tuesday, 5/17 Weekly COVID Testing at Loma Verde
Tuesday, 5/17 12:00 DAC/DELAC Meeting (virtual)
Tuesday, 5/17 6:00 PM Spring Parent Workshop: 3 Strategies to Increase Parent Engagement at Your School 3 Strategies to Increase Parent Engagement_ENGLISH
Wednesday, 5/18 3:00 PTO Meeting (in person)
Wednesday, 5/18 6:00 PM CVESD Board Meeting
Thursday, 5/19 6th Grade Masonic Awards (details coming soon!)
Thursday, 5/19 6:00 PM Black Learners Advisory Committee @ Muraoka Elementary
Friday, 5/20 8:15 TK ACE Awards
Saturday, 5/21 10:00 AM-1:00 PM Loma Verde Child Safety & Bike Rodeo Event
Monday, 5/23-Friday, 5/27 VAPA Week
Monday, 5/23 8:15 Kinder ACE Awards
Tuesday, 5/24 8:15 Coffee with the Principal & ELAC Meeting (in person)
Wednesday, 5/25 8:15 1st & 2nd grade ACE Awards
Thursday, 5/26 8:16 3rd & 4th Grade ACE Awards
Thursday, 5/26 6:00 PM CVESD Budget Meeting (virtual)
Friday, 5/27 8:15 5th grade ACE Awards
FRIDAY, 5/27 1:00 Feeding San Diego backpack Food Distribution after school
Monday, 5/30 NO SCHOOL – MEMORIAL DAY HOLIDAY
Thursday, 6/2 8:30 6th Grade Promotion
Friday, 6/3 LAST DAY OF SCHOOL FOR STUDENTS, Report Cards Sent Home
CONGRATULATIONS!
CONGRATULATIONS to our 6th-grade teacher Rosario Murdoch who received the KyXy 96.5 Tribute to Teachers Program Award on Thursday, 4/28/22 for her dedication and excellence with her students! Congratulations, Mrs. Murdoch! We are so very proud of you!
2022-2023 Online Registration for NEW Students
NEW STUDENT registration is going on now for the following:
Kindergartners who will be 5 years old on or before September 1, 2022
TK students who turn 5 years old between September 2, 2022, and February 2, 2023
NEW students in grades 1st through 6th
Transfers are welcome! Please spread the word to family, friends, and neighbors!
All registrations will take place online. There will be no paper packets. To register please click.
April is the Month of the Military Child!
We had a Spirit Day on Friday, April 29th to show our support for all our military-connected students! April is the month of the Military Child. At Loma Verde, we have over 25 military-connected families. We salute them all! We are so grateful for their service and sacrifice. We wore purple last Friday to show our love and support for all our military-connected Wildcats!
Have you changed your address, email address, or phone number since the start of the school year? Please notify the office in case we need to contact you in an emergency.
Reminders:
Please send only plain water in student water bottles.
Please NO Gatorade, juice, etc., as this stains our carpets and attracts pests.
NO GUM AND NO CANDY, please.
Summer Learning Academy
As a year-round school district, CVESD does not provide a traditional summer school experience. However, for the first time in many years, our district will offer a summer learning option called the Summer Learning Academy. This program will have very limited space and is intended to meet the needs of our students needing the highest level of academic and social-emotional support from the district. This may include students that are homeless or foster youth or students who are English Learners or students with disabilities. The Summer Learning Academy is designed to address the needs of our students in need, who may not otherwise get additional support.
Our school will be contacting families who qualify for this program directly to invite them to this Summer Learning Academy, which will not be at Loma Verde Elementary, but rather at another school in our district. Parents will need to provide transportation for their child if they qualify for this program. Please contact the school office directly with questions about this program.
Indoor Masking Update:
Effective March 21, masking is no longer required but is strongly recommended for all students and staff members. However, it should be noted that we are required to continue to follow the SDCOE (San Diego County Office of Education) Decision Tree. We will continue to require masking for students and staff early releasing from isolation (positive cases) days 6 – 10 and students and staff exposed to positive cases in the k-12 setting. Please click here for the most up-to-date decision tree.
COVID-19 Questions and Information: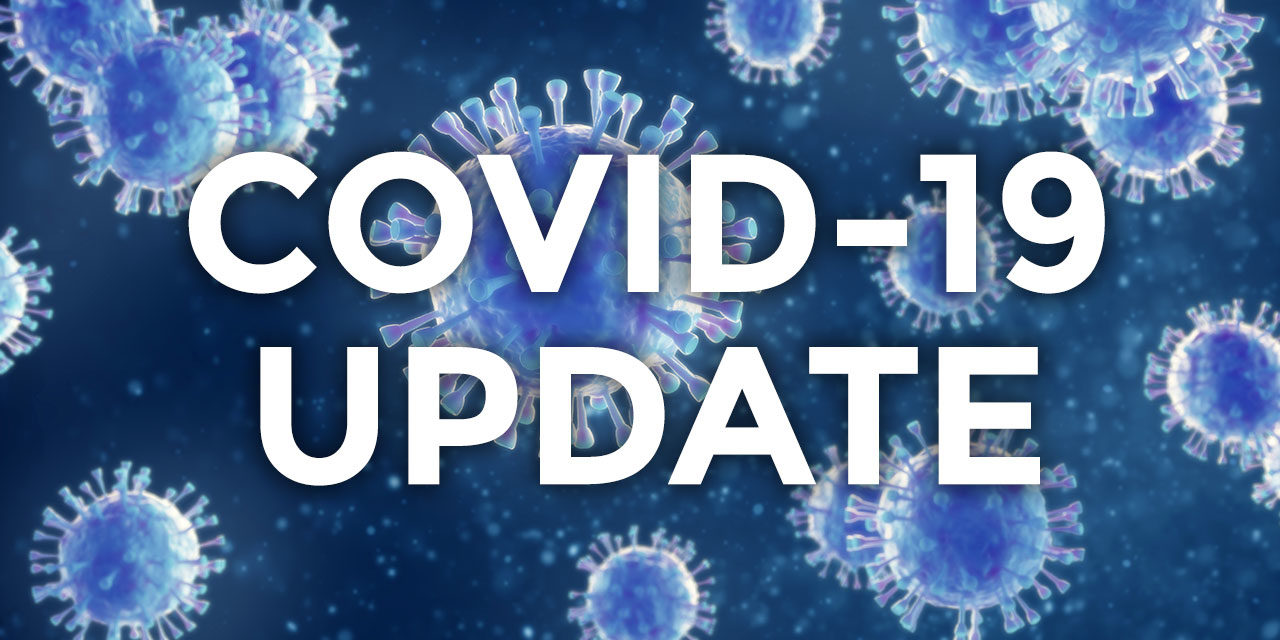 Please read the latest CVESD COVID-19 Weekly Newsletter
To report a positive case to us in the office, please email lomaverdeschool@cvesd.org.
If your child is experiencing any symptoms, please keep them at home and notify the school office at (619) 420-3940.
If you have someone who is known positive in your household, please also keep your child home and notify the office.
If you have a COVID Positive Case in your home and need guidance on isolation/quarantine, please email covtest4@cvesd.org.
The district's website, www.cvesd.org, is updated daily to reflect COVID testing hours and locations.
Starting 3/21/22 masks are strongly recommended for all staff and students.
Independent Study Contracts are available for students who have tested positive or who must isolate/quarantine. Contact the office at lomaverdeschool@cvesd.org to discuss the contract.
Weekly, On-Site, Covid Testing at Loma Verde
Testing will occur every Tuesday at Loma Verde. If you have consented to testing at a COVID kiosk, it is also giving consent to test at school. To register your child CLICK HERE or with this link: https://school.covidclinic.org.
Updated Vaccination Information
Children 5 and up can be vaccinated against Covid-19. Please send completed (two doses of Pfizer) COVID-19 vaccination card copies to lomaverdeschool@cvesd.org to update school vaccination records. Children are considered fully vaccinated two weeks after the second Pfizer dose. Children who are fully vaccinated do not need to quarantine after exposure to a positive case IF we have vaccination records on file. Click here for information about where to get the COVID-19 vaccine.
B-LAC Black Learners Advisory Council
VISITORS AND VOLUNTEERS
Volunteers must provide proof of COVID-19 vaccination or weekly negative COVID test, TB test results, and fingerprint clearance.
Before the teacher can approve you to volunteer, you must also view LV Visitor and Volunteer VolunteerPowerPoint2021 and and complete THIS FORM.
Volunteers must stay masked while on campus.
Volunteers must also complete a LV-volunteer-disaster-information. and submit it to the office. You can also request a paper copy from the office.
Please do not come on campus if you are not feeling well.
Once these guidelines have been met, the teachers will provide the office with a list of approved volunteers.
LOMA VERDE SPIRIT GEAR IS FOR SALE!
We are selling Loma Verde spirit shirts, zip sweatshirts, and hoodies at school. The t-shirts are $10, green, zip sweatshirts are $28 and the pull-over sweatshirt hoodies are $20. (Cash only at this time.) Students can wear the spirit t-shirts and sweatshirt any day of the week OR the uniform shirt. Order forms can be picked up in the office or click on the tshirt-order-form-2022. Let's show our school spirit, Wildcats! Please make sure to write your child's first and last name inside their sweatshirts.
LOST AND FOUND
Please note that the lost and found will be at the front of the school. Remember to use a permanent marker to put your child's name on jackets, sweaters, lunch bags, and water bottles. All lost and found items that are not claimed at the end of each quarter will be donated.
School Calendar Information
Student Starting Date: July 20, 2022
Student Ending Date: June 2, 2023
Key breaks include:
Fall Break: September 26 – October 7, 2022
Thanksgiving Break: November 21 – November 25, 2022
Winter Break: December 19, 2022 – January 6, 2023
Spring Break: March 20 – March 31, 2023
Contact us at lomaverdeschool@cvesd.org or 619-420-3940.
Loma Verde CVESD Website: https://lomaverde.cvesd.org/
Principal Mrs. Bree Watson bree.watson@cvesd.org
Our school/District utilizes the SchoolMessenger system to deliver text messages, straight to your mobile phone with important information about events, school closings, safety alerts and more. You can participate in this free service* just by sending a text message of "Y" or "Yes" to our school's short code number, 67587. Click here for more information.
Loma Verde Twitter – @lomaverdeschool Our hashtag is #lomalearns
Follow us on the Loma Verde Facebook page.