Our goal is to inform families of school events and provide important announcements for the coming week. Please sign up to follow this blog with your email.  The weekly blog will be sent out at the beginning of each week through CVESD School Messenger, ClassDojo, Loma Verde's Facebook page, and Twitter.  Thank you for reading the weekly blog.
THANK YOU
Thank you for a wonderful first week of school, Loma Verde Wildcats!  It was so great to welcome back our Wildcats for the 2021-2022 school year. We were so excited to see the smiles and happiness from our students this week! Thank you for entrusting your children with us! We are so thankful for our teachers and staff that put in the extra effort to make the beginning of the school year such a success and preparing for an amazing year of learning.
We wanted to share a few important reminders:
You may have many questions regarding current school procedures. Please view the Loma Verde Parent-Student-Handbook for important information about our school and the CVESD Safe Return to School Parent Playbook  & CVESD Safe Return to school Parent Playbook-SPANISH for current Covid-19 Safety Information. There is also more information on the safe reopening of school on the CVESD website.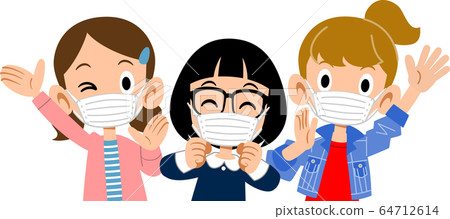 All staff and students will wear masks while indoors and may remove masks outdoors. Teach your child to place their mask either under chin, on wrist, or in pocket when not in use. If you choose to use a mask lanyard, please ensure that it has a breakaway feature for safety. Please note that scarves and gaiters are not a substitute for masks.
Students may take off masks during lunch and recess
Students may take off masks during outside instruction or activities
As of now, parent volunteers are not allowed on campus
Please screen your child for Covid-19 symptoms each day before school.
If your child has any pre-existing conditions, including those with Covid-like symptoms (e.g. allergies, asthma), please provide documentation from the doctor so that we can have it on file. This will help prevent your child from being sent home if they have symptoms from a chronic condition.
Please send a water bottle with your child. Water bottles can be filled at the classroom sink.
Label lunch boxes, water bottles, and sweaters with your child's name!
PARKING, DROP-OFF, AND PICK-UP
All of us at Loma Verde want to thank our families and community members in advance for their patience and understanding as we try to accommodate the many vehicles that arrive each morning and afternoon at our school. We strongly recommend that families use the drop-off and pick up areas we have established at school. Drop off students only in the drop-off zone.
If you must leave your car, park in the parking lot, not the bus loop.
NO Dogs during arrival and dismissal.
Please do not park in RESERVED spaces or the staff parking lot.
Students must walk bikes on the sidewalk.
The drop off window is between 7:15-7:45 AM for students that are eating breakfast on campus and 7:30-8:00 AM for students that are not having breakfast at school. Students will line up on the blacktop in the morning between 7:30-8:00 AM where they will be supervised by Loma Verde staff. Each class has a designated place to line up. Teachers will pick their classes up on the blacktop at 8:00 AM. Per CVESD guidelines, please say good-bye quickly to your child at the gate and exit immediately after dropping off your child. Instruction begins at 8:00 every day. Your child will be considered tardy if they are not on campus by 8:00 AM.
TK, SDC preschool, and preschool parents: please follow your teacher's instructions regarding drop off.
Students who are not picked up by 2:45 pm (1:15 pm on minimum days) will be escorted to the office and must sign in.  The person picking up the child must come to the office to sign him/her out.
Parent may come onto campus from 2:30-2:45 PM (1:00-1:15 minimum days) to pick up their child(ren). Parents are NOT allowed in buildings at this time. Please pick up your child outside the classroom and leave campus promptly. We recommend that you wear a mask if you are unvaccinated. Gates will be locked at 2:45 PM and 1:15 PM on minimum days.
For everyone's safety BE PATIENT, KIND, and CONSIDERATE.
Your Input is Needed!
Please complete the Loma Verde Elementary School Parent Involvement Survey to help us better plan for the 2021-2022 school year. It will take approximately 4 minutes to complete. https://forms.office.com/r/AcvvpTNR7H
WANTED! School Site Council (SSC) Parent Representatives!
School Site Council is looking for new members!!!  If you are interested in making decisions about our school budget and Single Plan for Student Achievement, please consider getting involved. Elections will be held the week of August 2-6, 2021.  The Loma Verde SSC bylaws specify that parent representatives serve a 2-year term.  Any parent/guardian whose child attends our school and is not a paid employee on staff at the school site is eligible to be a SSC parent representative.  The SSC usually meets one Tuesday a month from 3:00 pm to 4:30 pm.  If you would like to place your name on the ballot for parent representative, please submit your name to Mrs. Watson bree.watson@cvesd.org.  Include a short bio telling a little bit about yourself and why you are interested in serving on the School Site Council by ­­­­­­­­­­­­­­­ Thursday, July 29, 20121.
Join our PTO (Parent Teacher Organization) Group!
Our 1st PTO meeting of the school year is Wednesday, July 28 at 3:00 PM at the outside lunch arbor. We hope to see you there! Everyone is welcome! Help us plan school events and activities for the year.
We need your help to make this year fantastic! Please join our PTO group to help out at school event. We are also looking for parents to join with membership dues of $5 per student or $10 per family. Click on the file link below to access the form. Forms and money can be turned into the office. Membership dues help to fund field trips, school events, classroom supplies, guest speakers, and much more! All the money collected is spent on OUR LOMA VERDE STUDENTS! Thank you! lvmembershipdrive-21-22DOWNLOAD
Monday, 7/26 – 6:00 PM – Special CVESD Board of Education Meeting (in-person & virtual https://www.cvesd.org/)
Wednesday, 7/28 – 3:00 PM PTO General Meeting (lunch arbor)
Thursday, 8/5 – 6:00 PM Preschool-6th Grade Curriculum Night
Monday, 8/2 – Friday, 8/6 – SSC Elections (virtual)
Monday, 8/2 – Friday, 8/6 – VAPA Week #1
Tuesday, 8/10 – 3:00 PM SSC Meeting
Wednesday, 8/11 – 8:15-9:15 ELAC Meeting (in person – MPR room)
Wednesday, 8/11 – 6:00 PM CVESD Board Meeting
Monday, 8/16 – Friday, 8/20 – VAPA Week #2
Wednesday, 8/18 – 3:00 PM PTO General Meeting
Wednesday, 8/24 12:00-2:00 DAC/DELAC Meeting
Thursday, 8/26 – Loma Verde Picture Day
Monday, 8/30 – 8:00 AM Kids Heart Challenge Kick-Off
Monday, 8/30 – Friday, 9/3 – VAPA Week #3
Thursday, 9/2 -3:00 PM  PTO General Meeting
Monday, 9/6 – NO SCHOOL, Labor Day Holiday
Wednesday, 9/8 – 8:15 AM ELAC Meeting (in person – MPR room)
Thursday, 9/9-Thursday, 9/16 Parent/Teacher Conferences (minimum days, 1:00 dismissal)
Monday, 9/13 – Friday, 9/16 – VAPA Week #4
Tuesday, 9/14 – 3:00 PM SSC Meeting
Wednesday, 9/15 – 6:00 PM CVESD Board Meeting
Friday, 9/17 – Kid's Heart Challenge School-wide Event 
Friday, 9/17 – Last Day of 1st Quarter 
Monday, 9/20 – 10/4 – NO SCHOOL – Fall Break 
Dress Code: School Uniforms
Loma Verde students will be required to wear school uniforms. Shirts are blue, white or grey and pants/shorts/skirts are navy or black. Spirit t-shirts can be worn any day. Please wear closed-toe shoes daily. If you need help acquiring the uniforms, please contact the office. Information is confidential.
If you choose to not have your child wear a uniform, please note, the dress code must be followed. The Uniform Exemption Waiver form this upcoming year is available below and also available in the office.
Loma Verde-21-22 Uniform-Exemption-FormDOWNLOAD
Residency Verification
EVERY YEAR all families must prove Residency in order to have a student placed on a class list.
Residency verification will take place online this year. All students returning to any school in the Chula Vista Elementary School District for the 2021/22 school year are required to show proof of residency at their school of attendance. If you have moved out of our area, and would like to continue at Loma Verde Elementary, you must contact the office to receive a Zone Transfer document. You received an email that will contain a unique "Snap Code" for each of your children enrolled at Loma Verde and a link to the website where you will be able to update information for your child and upload your residency for the 21/22 school year. You will only receive and email if you have a valid email on file at Loma Verde. If your email has recently changed, or if you do not receive emails from the district, please call the office to update your information: 619-420-3940. Please make sure to check your emails so that you may complete this promptly. If you have not received your email please contact the school office.
2021-2022 Kindergarten, TK, Preschool & New Student
Kindergarten and NEW student registration has a NEW online system for this school year. There will be no paper packets for this year's registration. Those currently registered DO NOT have to reregister. You will just complete proof of residency. CLICK HERE for further information. To view the district website for registration information, CLICK HERE
Returning Computers, Library Book, & WiFi Hot Spots
If you did not yet return a school laptop, computer charger, library book, and wifi hot spot devices that were checked out by families this year, please do so. If your device was damaged while in your family's possession, you may contact the school office at (619) 420-3940 to set up a payment plan to fix or replace the damaged device.
Contact us at lomaverdeschool@cvesd.org or 619-420-3940.
Get District and School Notifications 2019-20 SMS Text Opt-in Eng Sp combined
Loma Verde Twitter – @lomaverdeschool Our hashtag is #lomalearns
Follow us on the Loma Verde Facebook page.