Congratulations to our Loma Verde 4th grade CVESDTalks winner Camila from room 504. Camila is one of two 4th graders that will give their award-winning talk at TEDxKidsChulaVista.com on May 16 at Southwestern College. We are so proud of her!
LOMA VERDE READ ACROSS AMERICA SPIRIT WEEK: March 2-6
Monday, 3/2: Green Eggs and Ham – Wear Green Day
Tuesday, 3/3:  – Twin Day
Tuesday, 3/3: 6:00 a.m.-8:00 p.m. Primary Election Day, Loma Verde MPR Poll Location
Wednesday, 3/4: Wear A Shirt Worth Reading Day (wear a shirt with words on it – appropriate language and content only).
Wednesday, 3/4: 6:00 p.m. CVESD Board Meeting
Thursday, 3/5: Pajama Day
Thursday, 3/5: Toy Story 4 – Family Movie Night (doors open at 4:00, concessions available, Movie 5:00-6:30 ) Students must attend with an adult.
Friday, 3/6:  Wear Animal Print Day or Dress Up as a Dr. Seuss Character Day
Friday, 3/6: Read Across Loma Verde 8:30-9:30 – Join us to read to a classroom! (English and/or Spanish) Raffle, coffee, and pastries provided!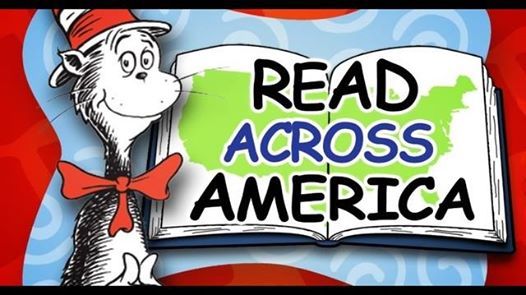 TK & Kindergarten Registration packets are being accepted now.  Please feel free to contact us if you have any questions regarding registration for the 2020 -2021 school year.
PARENT TEACHER CONFERENCES
Our Spring Parent-Teacher Conferences begin Thursday, March 12 and end Thursday, March 19.  Please make every effort to attend the scheduled conference to discuss your child's progress.  Our teachers and students will share very important information and you will have an opportunity to ask questions about your child's progress this school year.
Please remember that all Kinder-6th grade students are dismissed at 1:00 p.m. throughout the conference schedule.   Please make appropriate transportation arrangements during our modified schedule.
Loma Verde A to Z Salad Bar Lunch for Students & Parents
Parents and guardians are welcome to join us on 3/12 during your child's lunch for the "Apples to Zucchini Salad Bar" lunch.  Parents must sign into the office and obtain a visitor pass prior to eating with their child.  We will have picnic tables on the lawn near the auditorium.  Parents can also bring blankets.  There will be various community resources for families also here on campus.  Students will eat for free.  The adult lunch cost is $4.00, non-student children ages 1-12 are $2.50. (Cash only).  No outside food will be allowed for this event. Please join us! Reminder: students are dismissed at 1:00 on 3/12 for parent/teacher conferences.
LCAP ThoughtExchange 2020
ThoughtExchange started on February 18.  Loma Verde Elementary and CVESD are seeking your input regarding our Local Control Accountability Plan (LCAP) goals. We will be using the online tool Thoughtexchange to gather your input, February 18-March 20. You can read about the current LCAP here. When you complete Thoughtexchange, email bree.watson@cvesd.org a screenshot of the completion screen, with your children's names, and each of your students will receive a special prize! Please put Thoughtexchange in the subject line.  You can also show your picture to our secretary in the office to get your prize.
English  https://my.thoughtexchange.com/?lang=en#p993085497
Spanish  https://my.thoughtexchange.com/?lang=es#p993085497
Classes with 100% Attendance for the week of Feb 24-28, 2020: none
Grade level attendance averages for the week of Feb 24-28, 2020:
TK-96.6%, Kinder-94.3%, 1st-94.9%, 2nd-97%, 3rd-97%, 4th-97.3%, 5th-97.6%, 6th-92.3%
School Average for the week of Feb. 24-28, 2020 = 95.9% (Goal: 98%)
Pennies for Patients

The Loma Verde Pennies for Patients drive is going on now through March 20 to benefit the Leukemia & Lymphoma Society. Loma Verde's online donation page is here.
Tuesday, March 10 – 11:00-11:45 Parent Training "How Technology Can Support Learning at Home" @ District Office
Tuesday, March 10 – 12:00-2:00 DAC/DELAC Meeting @ District Office
Wednesday, March 11 – 8:15 Coffee with the Principal
Thursday, March 12 – 10:45-12:45 A to Z Salad Bar Family Lunch and Community Resource Fair. Parents/guardians are welcome to attend and eat lunch with their child.
Thursday, March 12-Friday, March 20 – Parent/Teacher Conferences (Minimum Days)
Friday, March 13 – 8:15 ACE Awards
Monday, March 16 – 6th-grade Panoramic Photo
Monday, March 16 – 8:15 3rd & 4th grade ACE Awards
Tuesday, March 17 – 8:15 1st grade ACE Awards, 9:00 2nd grade ACE Awards
Tuesday, March 17 – 3:00 SSC
Wednesday, March 18 – 8:15 5th & 6th grade ACE Awards
Friday, March 20 – 8:15 Kinder ACE Awards
Monday, March 23-Friday, April 3 SPRING BREAK NO SCHOOL
Monday, April 6 – Students Return, MINIMUM DAY 1:00 Dismissal
Get District and School Notifications 2019-20 SMS Text Opt-in Eng Sp combined
Loma Verde Twitter – @lomaverdeschool    Our hashtag is #lomalearns
Follow us on the Loma Verde Facebook page.