Congratulations to the grade-level representatives of Loma Verde's CVESDTalks.  Their speeches were inspiring! The top speaker at each grade will continue on to the CVESDTalks grade-level competition this week.
Monday, February 24 – Spring Pictures (FREE DRESS DAY)
Monday, February 24 – 2:45 PTO Movie Night Planning Meeting (Join us to help plan, sell items on behalf of your grade level, or help out during the movie.  Volunteers needed!) 300 middle pod room
Tuesday, February 25 – 8:15 ELAC Meeting
Tuesday, February 25 – 2:30 Kona Ice @ LV
Tuesday, February 25 – 3:00 SSC
TK & Kindergarten Registration packets are being accepted now.  Please feel free to contact us if you have any questions regarding registration for the 2020 -2021 school year.
Thoughtexchange started on February 18.  Loma Verde Elementary and CVESD are seeking your input regarding our Local Control Accountability Plan (LCAP) goals. We will be using the online tool Thoughtexchange to gather your input, February 18-March 20. You can read about the current LCAP here. When you complete Thoughtexchange, email bree.watson@cvesd.org a screenshot of the completion screen, with your children's names, and each of your students will receive a special prize! Please put Thoughtexchange in the subject line.  You can also show your picture to our secretary in the office to get your prize.
English  https://my.thoughtexchange.com/?lang=en#p993085497
Spanish  https://my.thoughtexchange.com/?lang=es#p993085497
SPRING PICTURE DAY
Spring Pictures will take place on Monday,  February 24th. All students will be photographed.  Proofs will be sent home for families after pictures are taken.  After you review the proofs, you may purchase the pictures if you would like.  Monday, February 24th is a FREE DRESS DAY for students.
2020-2021 ZONE TRANSFER RENEWAL
If your children are at Loma Verde on a Zone Transfer, please be sure to stop by the office to renew your transfer for the 2020-2021 school year as soon as possible.
ELPAC TESTING
Is your child an English Language Learner?  ELPAC testing will continue again this week. Please ensure your children are well-rested, well-fed, and prepared to show all the English they know on the ELPAC assessment.
Classes with 100% Attendance for the week of Feb 18-21, 2020:
K/1 Combo-Mrs. Sandoval and 5th Grade-Mrs. Galvez
TK-90%        Kinder-96.3%        1st-96.1%        2nd-94.1%       3rd-92.6%          4th-97.8%     5th-98.7%            6th-97.5%
School Average for the week of Feb. 18-21, 2020 = 95.7% (Goal: 98%)

Pennies for Patients
The Pennies for Patients drive is going on now through March 6 to benefit the Leukemia & Lymphoma Society. Loma Verde's online donation page is here.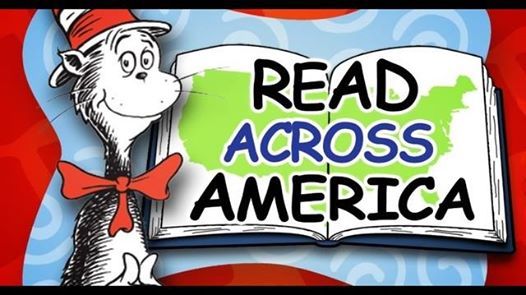 LOMA VERDE READ ACROSS AMERICA SPIRIT WEEK: March 2-6
Monday, 3/2: Green Eggs and Ham – Wear Green
Tuesday, 3/3: Thing 1 Thing 2 – Twin Day
Wednesday, 3/4: Wear A Shirt Worth Reading
Thursday, 3/5 Pajama Day & Family Movie Night
Friday, 3/6  Wear Animal Print Day or Dress up as a Dr. Seuss character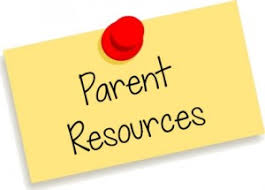 Parent Resource: Chelsea Gould's Presentation "Breaking the Cycle of Challenging Behavior with Your Child" Loma Parent PD-Breaking the Cyle of Challenging Behavior With Your Child-2-2
Video "Why Do We Lose Control of Our Emotions?"
Monday, March 2-6 – Read Across Loma Verde Week (Spirit Week)
Thursday, March 5 – 4:30-6:30 Family Movie Night
Friday, March 6 – 8:30-9:30 Read Across Loma Verde *Readers Wanted!
Tuesday, March 10 – 11:00-11:45 Parent Training "How Technology Can Support Learning at Home" @ District Office
Tuesday, March 10 – 12:00-2:00 DAC/DELAC Meeting @ District Office
Wednesday, March 11 – 8:15 Coffee with the Principal
Thursday, March 12 – 10:45-12:45 A to Z Salad Bar Family Lunch and Community Resource Fair. Parents/guardians are welcome to attend and eat lunch with their child.  More details to come.
Thursday, March 12-Friday, March 20 – Parent/Teacher Conferences (Minimum Days)
Friday, March 13 – 8:15 ACE Awards
Monday, March 16 – 6th-grade Panoramic Photo
Monday, March 16 – 8:15 3rd & 4th grade ACE Awards
Tuesday, March 17 – 8:15 1st grade ACE Awards, 9:00 2nd grade ACE Awards
Tuesday, March 17 – 3:00 SSC
Wednesday, March 18 – 8:15 5th & 6th grade ACE Awards
Friday, March 20 – 8:15 Kinder ACE Awards
Monday, March 23-Friday, April 3 SPRING BREAK NO SCHOOL
Monday, April 6 – Students Return, MINIMUM DAY 1:00 Dismissal
Get District and School Notifications 2019-20 SMS Text Opt-in Eng Sp combined
Loma Verde Twitter – @lomaverdeschool    Our hashtag is #lomalearns
Follow us on the Loma Verde Facebook page.