PARKING, DROP-OFF, AND PICK-UP
All of us at Loma Verde want to thank our families and community members in advance for their patience and understanding as we try to accommodate the many vehicles that arrive each morning and afternoon at our school. We strongly recommend that families use the drop-off and pick-up areas we have established at school. Drop off students only in the drop-off zone.
If you must leave your car, park in the parking lot, not the bus loop.
Do not park in the crosswalk on Loma Lane.
NO Dogs during arrival and dismissal.
Please do not park in RESERVED spaces, red curb, or the staff parking lot.
Red-marked areas are fire lanes and must be kept clear.
Students must walk bikes on the sidewalk.
The drop-off window is between 7:15-7:45 AM for students that are eating breakfast on campus and 7:30-8:00 AM for students that are not having breakfast at school. Students will line up on the blacktop in the morning between 7:30-8:00 AM where they will be supervised by Loma Verde staff. Each class has a designated place to line up. Teachers will pick their classes up on the blacktop at 8:00 AM. Instruction begins at 8:00 every day. Your child will be considered tardy if they are not on campus by 8:00 AM.
Kinder, TK, SDC preschool, and preschool parents: please follow your teacher's instructions regarding drop-off.
Students who are not picked up by 2:45 pm (1:15 pm on minimum days) will be escorted to the office and must sign in.  The person picking up the child must come to the office to sign him/her out.
Parents may come onto campus from 2:30-2:45 PM (1:00-1:15 minimum days) to pick up their child(ren). Please pick up your child outside the classroom and leave campus promptly. Gates will be locked at 2:45 PM and 1:15 PM on minimum days.
For everyone's safety BE PATIENT, KIND, and CONSIDERATE.
A Few Reminders About Attendance:
School starts at 8:00 a.m.
Students should be lined up on the blacktop by 7:55 a.m. ready to start the day!
We ask all parents to exit by the front office promptly so that we can secure the campus and lock the gates after the bell rings.
Please plan family trips during school breaks.
Every school day counts.
Great School attendance sets up students for success in their future workplace. 
READ MORE on studies regarding school attendance.
If they miss school, they miss out! Thank you for getting your child to school every day and on time!
Every minute of every day counts!
NEW COVID GUIDELINES FOR RETURNING TO SCHOOL AFTER SYMPTOMS:

A symptomatic person must have 1 negative antigen (e.g. home test) or 1 negative PCR test and may return to school when the following have been met:
24 hours fever-free without the use of fever-reducing medications
Symptoms improving
No new symptom onset
Congratulation to our Wildcat Students of the Week #6!
Kinder: Diego, Ana, Fay, Jayden
1st: Allan, Arielle, Nicole, Ivan, Giovanni, Justice
2nd: Magic, Sofia, Emiliano, Mia, Azael, Annelise, Allyanna
3rd: Lorenzo, Ivonne, Adam, Arianna, Gabrielle, Roxana, David
4th: Isaiah, Oscar, Landen, LeDontez
5th: Renata, Mateo, Oscar, Angela, Gael
6th: Keshia, Isabella, Aisha, Jonhazmin, Chris
Monday, 8/29 8:00 1st-6th grade Wildcat Blacktop Assembly (staff and students only)
Monday, 8/29 Bus Evacuation Drill TK-6th grade
Tuesday, 8/30 – 2:30-4:00 Math 24 Club for 3rd-6th Graders
Wednesday, 8/31 – 2:30-4:00 Math 24 Club for 3rd-6th Graders
Wednesday, 8/31 2:30-4:00 Peace Patrol Training
Wednesday, 8/31 1:00 Loma Verde Lock Down Drill
Wednesday, 8/31 2:30 Kona Ice @ Loma Verde
Thursday, 9/1 2:30-4:00 Peace Patrol Training
9/1-9/23 CVESD Thought Exchange Open
Thursday, 9/1 5:00-7:00 PM Preschool & TK Parent Workshop "Behavior Strategies That Work" Register Here
Thursday, 9/1 5:30-6:30 Dual Immersion Kinder Curriculum/Meet the Teacher Night
Monday, 9/5 NO SCHOOL – Labor Day
Tuesday, 9/6-Friday, 9/9 VAPA Week
Tuesday, 9/6 Kids Heart Challenge Kick-Off
Tuesday, 9/6 3:00 SSC Meeting
Thursday, 9/8 8:15 PTO Meeting
Thursday, 9/8 6:00 B-LAC Meeting
Tuesday, 9/13 12:00-2:00 DAC/DELAC Meeting
Wednesday, 9/14 8:15 Coffee with the Principal/ELAC Meeting
Wednesday, 9/14 6:00 CVESD Board Meeting
Thursday, 9/15-Friday, 9/16 Parent/Teacher Conferences Minimum Day 1:00 Dismissal
Monday, 9/19-Friday, 9/23 VAPA Week
Monday, 9/19-Thursday, 9/22 Parent/Teacher Conferences Minimum Day 1:00 Dismissal
Thursday, 9/22 On A Roll Student Luncheon with Principal
Friday, 9/23 Kid's Heart Challenge
Monday, 9/26-Monday, 10/10 NO SCHOOL Fall Break
Tuesday, 10/11 Quarter 2 Begins, Students Return – Minimum Day 1:00 Dismissal
Preschool & Tk Parent Training "Behavior Strategies That Work"
Thursday, 9/1 5:00-7:00 PM Preschool & TK Parent Workshop "Behavior Strategies That Work" Register Here
Are you feeling frustrated by your child's behavior?
Are there frequent behavior issues that impact your daily functioning and routine?
Are you overwhelmed by the constant power struggle you are stuck in with your child?
Want some new strategies to add to your parenting toolbox that have been proven to work?
If the answer to any of the above was "YES", then this presentation is for you!
Parent/Teacher Conference Coming Up!
Teachers will be sending home information within the next two weeks regarding our upcoming Parent-Teacher Conferences. We would like to meet with every parent/legal guardian during this time.
Dress Code: School Uniforms
Loma Verde students are required to wear school uniforms. Shirts are blue, white or grey and pants/shorts/skirts are navy or black. Spirit t-shirts can be worn any day. Please wear closed-toe shoes daily.
We have a donor that is sponsoring some of our students with free uniforms. If you need assistance with purchasing uniforms for your child, please contact Mrs. Watson at bree.watson@cvesd.org or send her a Dojo message.
If you choose to not have your child wear a uniform, please note, the dress code must be followed. The Uniform Exemption Waiver form this year is available in the office.
Gently Used Uniforms Needed
Has your child outgrown their school uniform from last year? The Loma Verde Health Office needs donations of clean uniform clothes to have on hand for children who need to change clothes. If you have any clean children's uniform shirts, shorts, pants, or skirts that you no longer need, please bring them to the health office. We are also accepting donations of new, packaged underwear for this purpose.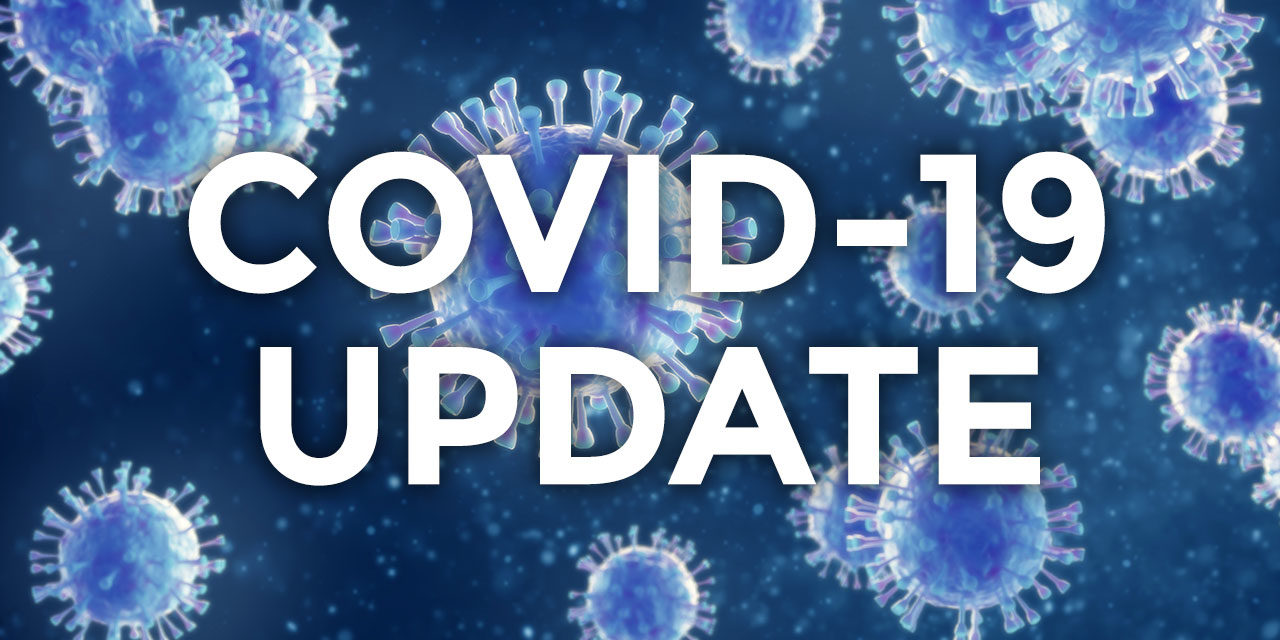 COVID-19 Questions and Information:
Cases of COVID have been on the rise in our community. If your child has COVID symptoms, please keep them at home and test. This will help to stop the spread.
Report all positive tests on this positive home test form
Report all negative test here after EXPOSURE
Weekly FREE Covid-19 PCR testing is happening every Tuesday at Loma Verde. It's quick and convenient, and one of our best tools for combatting the virus. You should have received an email from register@campusclinic.org to register for testing this school year. If you cannot locate the email, or need help registering your child for weekly testing, please contact support@covidclinic.org.
Each US household can order home antigen tests from the federal government through USPS Link: https://special.usps.com/testkits.
If your child is experiencing any symptoms, please keep them at home and notify the school office at (619) 420-3940.
Contact covtest4@cvesd.org for a test to return guidance. Important: Please include the name of the child, a photo of the test with the date and time, and the name of the school on all covtest4@cvesd.org communications.
CVESD is NOT collecting negative results unless:

You/your child is attempting to release early from isolation after a positive test (before day 11)
Your child has Covid-like symptoms. To return to school they will need to have improving symptoms, be fever free for 24 hours and send covtest4@cvesd.org photo of two negative antigen tests taken twelve hours apart or one negative PCR test.

The district's website, www.cvesd.org, is updated daily to reflect COVID testing hours and locations.
Independent Study Contracts are available for students who have tested positive or who must isolate/quarantine. Contact the office at lomaverdeschool@cvesd.org to discuss the contract.
REMINDERS
Click here to access our 22-23 School Handbook
Students must have a Cell Phone Waiver on File before bringing cell phones onto campus. Click on LV Cell Phone Waiver 22-23 to access the file.
Please screen your child for Covid-19 symptoms each day before school.
If your child has any pre-existing conditions, including those with Covid-like symptoms (e.g. allergies, asthma), please provide documentation from the doctor so that we can have it on file. This will help prevent your child from being sent home if they have symptoms of a chronic condition.
Please send a water bottle with your child. Water bottles can be filled at the classroom sink or outside drinking fountains.
Do not send sports drinks or soda to school with your child.
Label lunch boxes, water bottles, and sweaters with your child's name!
Donations Needed!
DONATION NEEDED for cases of water for our classrooms. If you are able to donate a case of water please drop it off at the school office between 8:00 am – 4:00 pm. Thank you!
LOST AND FOUND
Please note that the lost and found rack will be at the front of the school. Remember to use a permanent marker to put your child's name on jackets, sweaters, lunch bags, and water bottles.
Breakfast & Lunch Menu
CONTACT US!
Our school/District utilizes the SchoolMessenger system to deliver text messages, straight to your mobile phone with important information about events, school closings, safety alerts and more. You can participate in this free service* just by sending a text message of "Y" or "Yes" to our school's short code number, 67587. Click here for more information.
FOLLOW UP ON SOCIAL MEDIA!