2022-2023 Online Registration for NEW Students
NEW STUDENT registration is going on now for the following:
Kindergartners who will be 5 years old on or before September 1, 2022
TK students who turn 5 years old between September 2, 2022, and February 2, 2023
NEW students in grades 1st through 6th 
Transfers are welcome! Please spread the word to family, friends, and neighbors!
All registrations will take place online. There will be no paper packets. To register please click.
Thought Exchange – Your Input Matters!
We need your input on "What do you feel are the most important priorities in the LCAP that our District should emphasize in order to support all students?". To gather your feedback, we're using a tool called ThoughtExchange. All of our voices matter, so your participation is crucial and valued. There are 3 ways to participate:
Participate in this Exchange by navigating to tejoin.com and entering the following 9-digit code: 827-790-577
Text the 9-digit code 827-790-577 to the phone number 728-55 to get a link to participate in this Exchange
State & Local Testing Coming Soon!
End of year testing begins at the end of April. Please make EVERY effort to make sure your child is at school for these days. Please do not plan vacations, or doctors/dentist appointments during this time. Please remember the following:
Ensure your child is well rested
Encourage your child to eat a healthy breakfast
To avoid any test irregularities, cell phones must be put away
If possible leave iWatches at home
CAASPP and Local Measures Schedule 2021-2022 will be sent out next week
Testing starts the week of April 25
CAASPP State Testing for Grades 3-6: The California Assessment of Student Performance and Progress (CAASPP) is designed to give information to teachers, students, and their families about what students know and are able to do. Please see this parent guide about the assessment that all students in California will be taking. Parent Guide Are you interested in reviewing practice questions with your student? Practice and Training Site
Earth Day – Friday, April 22
We are celebrating Earth Day on Friday, April 22 with a Spirit Day and Earth Day activities! Please send your child to school with a REUSABLE WATER BOTTLE (labeled with their name) and WEAR GREEN, BLUE, OR WHITE. Please send any pictures of our Wildcats participating in our Spirit Days to bree.watson@cvesd.org.
April is Month of the Military Child!
We will have Spirit Day will be on Friday, April 29th to show our support for all our Military Connected students! April is the month of the Military Child. At Loma Verde, we have over 25 military connected families. We salute them all! We are so grateful for their service and sacrifice. We will all wear purple on Friday to show our love and support for all our military connected Wildcats! Please send any pictures of our Wildcats participating in our Spirit Days to bree.watson@cvesd.org.
Tuesday, 4/19 Weekly COVID Testing at Loma Verde
Tuesday, 4/19 12:00 DAC/DELAC Meeting (virtual)
Tuesday, 4/19 6:00-7:00 PM CVESD Parent Workshop "Hurt People, Hurt People. Let's Heal Together" (virtual)
Wednesday, 4/20 6:00 BAC (virtual)
Thursday, 4/21 6:00 Parent Forum at Muraoka – The Truth about Social Justice, Anti-Blackness, and Culturally Responsive Teaching and Why It Matters
Friday, 4/22 Earth Day! Spirit Day-Bring a REUSABLE WATER BOTTLE and wear green, blue or white
Friday, 4/22 8:15 Loma Verde Volunteer Breakfast
Monday, 4/25-Friday, 4/29 VAPA Week
Monday, 4/25 8:00 Testing Kick-Off Assembly on Blacktop
Friday, 4/29 Spirit Day-Wear Purple to Show Your Support for Military Families!
Monday, 5/2-Friday, 5/6 Staff Appreciation Week
Tuesday, 5/3 11:00 Superintendent Dr. Reyes Visit to Loma Verde
Saturday, 5/21 10:00 AM-1:00 PM Loma Verde Child Safety & Bike Rodeo Event
Have you changed your address, email address, or phone number since the start of the school year? Please notify the office in case we need to contact you in an emergency.
Reminders:
Please send only plain water in student water bottles.
Please NO Gatorade, juice, etc., as this stains our carpets and attracts pests.
NO GUM AND NO CANDY, please.
Summer Learning Academy
As a year-round school district, CVESD does not provide a traditional summer school experience. However, for the first time in many years, our district will offer a summer learning option called the Summer Learning Academy. This program will have very limited space and is intended to meet the needs of our students needing the highest level of academic and social-emotional support from the district. This may include students that are homeless or foster youth or students who are English Learners or students with disabilities. The Summer Learning Academy is designed to address the needs of our students in need, who may not otherwise get additional support.
Our school will be contacting families who qualify for this program directly to invite them to this Summer Learning Academy, which will not be at Loma Verde Elementary, but rather at another school in our district. Parents will need to provide transportation for their child if they qualify for this program. Please contact the school office directly with questions about this program.
Indoor Masking Update:
Effective March 21, masking is no longer required but is strongly recommended for all students and staff members. However, it should be noted that we are required to continue to follow the SDCOE (San Diego County Office of Education) Decision Tree. We will continue to require masking for students and staff early releasing from isolation (positive cases) days 6 – 10 and students and staff exposed to positive cases in the k-12 setting. Please click here for the most up-to-date decision tree.
COVID-19 Questions and Information: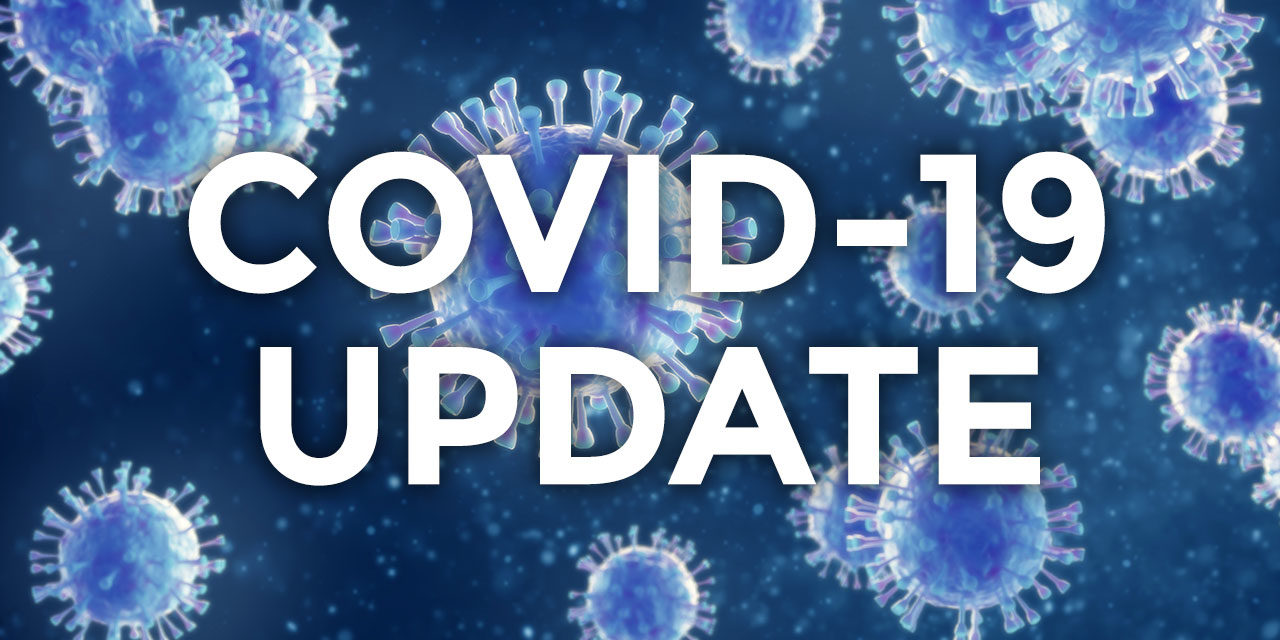 Please read the latest CVESD COVID-19 Weekly Newsletter
To report a positive case to us in the office, please email lomaverdeschool@cvesd.org. 
If your child is experiencing any symptoms, please keep them at home and notify the school office at (619) 420-3940.
If you have someone who is known positive in your household, please also keep your child home and notify the office. 
If you have a COVID Positive Case in your home and need guidance on isolation/quarantine, please email covtest4@cvesd.org. 
The district's website, www.cvesd.org, is updated daily to reflect COVID testing hours and locations.
Starting 3/21/22 masks are strongly recommended for all staff and students.
Independent Study Contracts are available for students who have tested positive or who must isolate/quarantine. Contact the office at lomaverdeschool@cvesd.org to discuss the contract.
Weekly, On-Site, Covid Testing at Loma Verde
Testing will occur every Tuesday at Loma Verde. If you have consented to testing at a COVID kiosk, it is also giving consent to test at school. To register your child CLICK HERE or with this link: https://school.covidclinic.org.
We tested you or your child in the past: We will continue to test free of charge. The government requires our school and Covid Clinic to ask if parents have insurance or are uninsured. Please fill out the form below. YOU WILL NOT BE CHARGED!!! https://secure.covidclinic.org/insurance/
Watch this detailed video: https://vimeo.com/699606532
IMPORTANT: We have provided COVID-19 testing for you or your dependents during the COVID-19 pandemic. A new California law (SB 510) took effect January 1, 2022, and requires California private insurance plans to pay for ALL COVID-19 testing received by you and your dependents at any time during the COVID-19 pandemic, at no cost to you. Additionally, federal funding via HRSA will no longer cover testing for those without insurance. To make sure you and your dependents receive the benefit of this new law, and so you do not receive a bill from us for COVID-19 testing, we need your insurance information now. Once you provide us with accurate insurance information, we will bill and accept payment from your insurance plan (at no out-of-pocket cost to you or your dependents) for any COVID-19 testing received from us in the past or in the future. But without your accurate insurance information, we cannot help you and your dependents to receive the benefit of this new law. Please contact Covid Clinic at k12@covidclinic.org with any questions. Thank you.
Updated Vaccination Information
Children 5 and up can be vaccinated against Covid-19. Please send completed (two doses of Pfizer) COVID-19 vaccination card copies to lomaverdeschool@cvesd.org to update school vaccination records. Children are considered fully vaccinated two weeks after the second Pfizer dose. Children who are fully vaccinated do not need to quarantine after exposure to a positive case IF we have vaccination records on file. Click here for information about where to get the COVID-19 vaccine.
Family Food Need Survey
Would your family benefit from nutritious staple items and two to three pounds of fresh produce when leaving school on Friday AFTERNOONS? The backpack program aims to meet the nutritional needs of food-insecure children over weekends and school holidays. This program is every 2 weeks. We are surveying families to see if there is a need for this program at Loma Verde. Please respond to the survey below. We are starting the Feeding San Diego program to Loma Verde families on Friay, April 29, 2022.  Thank you!
Please take this survey ASAP: https://bit.ly/LVFamilyFoodNeedSurvey

B-LAC Black Learners Advisory Council
"Parents Learning to be Better Parents" Workshops
Castle Park Middle School invites you to participate in a series of workshops where you will receive updated information on what is happening in our community and with the purpose of helping you raise successful young people in school and life in general.
Workshops will be held via Zoom from 9:00-10:30 AM
Join Zoom Meeting
https://sweetwaterschoolsorg.zoom.us/j/84145367692?pwd=dnljVTE2aXRwdnRLZ2dQbXhpOE9DUT09
Meeting ID: 841 4536 7692
Passcode: 384353
Parents Learning to Be Better Parents Topics include:
• Mental Health: Emotional intelligence, suicide prevention, depression, anxiety April 21
• The Dangers of the Internet: Grooming, sex trafficking, apps April 28
VISITORS AND VOLUNTEERS
Volunteers must provide proof of COVID-19 vaccination or weekly negative COVID test, TB test results, and fingerprint clearance.
Before the teacher can approve you to volunteer, you must also view LV Visitor and Volunteer VolunteerPowerPoint2021 and and complete THIS FORM.
Volunteers must stay masked while on campus.
Volunteers must also complete a LV-volunteer-disaster-information. and submit it to the office. You can also request a paper copy from the office.
Please do not come on campus if you are not feeling well.
Once these guidelines have been met, the teachers will provide the office with a list of approved volunteers.
LOMA VERDE SPIRIT GEAR IS FOR SALE!
We are selling Loma Verde spirit shirts, zip sweatshirts, and hoodies at school. The t-shirts are $10, green, zip sweatshirts are $28 and the pull-over sweatshirt hoodies are $20. (Cash only at this time.) Students can wear the spirit t-shirts and sweatshirt any day of the week OR the uniform shirt. Order forms can be picked up in the office or click on the tshirt-order-form-2022. Let's show our school spirit, Wildcats! Please make sure to write your child's first and last name inside their sweatshirts.
LOST AND FOUND
Please note that the lost and found will be at the front of the school. Remember to use a permanent marker to put your child's name on jackets, sweaters, lunch bags, and water bottles. All lost and found items that are not claimed at the end of each quarter will be donated.
School Calendar Information
Student Starting Date: July 20, 2022
Student Ending Date: June 2, 2023
Key breaks include:
Fall Break: September 26 – October 7, 2022
Thanksgiving Break: November 21 – November 25, 2022
Winter Break: December 19, 2022 – January 6, 2023
Spring Break: March 20 – March 31, 2023
Contact us at lomaverdeschool@cvesd.org or 619-420-3940.
Principal Mrs. Bree Watson bree.watson@cvesd.org
Our school/District utilizes the SchoolMessenger system to deliver text messages, straight to your mobile phone with important information about events, school closings, safety alerts and more. You can participate in this free service* just by sending a text message of "Y" or "Yes" to our school's short code number, 67587. Click here for more information.
Loma Verde Twitter – @lomaverdeschool Our hashtag is #lomalearns
Follow us on the Loma Verde Facebook page.