Monday, 2/21 NO SCHOOL Legal Holiday-Washington Day
Tuesday, 2/22 Weekly COVID Testing at Loma Verde (Sign up at https://school.covidclinic.org. Read below for more information.)
"Twosday" 2/22/22 Tutus, Ties, & Tennis Shoes Spirit Day!
Tuesday, 2/22 6:00 A.G.E. Parent Preview Night (virtual)
Thursday, 2/24 6:00 BLAC Meeting (Black Learners Advisory Committee)
Friday, 2/25 12:00-4:00 COVID Vaccination Clinic at Loma Verde
Monday, 2/28-Friday, 3/4 Loma Verde Read Across America Week & Spirit Week
Tuesday, 3/1 Weekly COVID Testing at Loma Verde
Wednesday, 3/2 New Student Registration Begins
Tuesday, 3/8 12:00 DAC/DELAC
Tuesday, 3/8 Weekly COVID Testing at Loma Verde
Tuesday, 3/8 3:00 SSC Meeting (virtual)
Wednesday, 3/9 3:00 PTO Meeting (virtual)
Wednesday, 3/9 6:00 CVESD Board Meeting
Thursday, 3/10-Friday, 3/11 Parent Teacher Conferences (Minimum Day)
Monday, 3/14-Thursday, 3/17 Parent Teacher Conferences (Minimum Days)
Tuesday, 3/15 Weekly COVID Testing at Loma Verde
Tuesday, 3/15 8:15 AM Coffee with the Principal & ELAC Meeting
Friday, 3/18 Last Day of Quarter 4, Report Cards Sent Home
Friday, 3/18 12:00-4:00 COVID Vaccination Clinic at Loma Verde
Monday, 3/21-Friday, 4/1 NO SCHOOL Spring Break
Loma Verde is Celebrating 2-22-22 on "Twosday"!
A.G.E. Parent Preview Night
February 22, 2022, 6:00 – 7:30 PM
Join us online to learn more about the Adolescent Growth Education (A.G.E.) resources that will be shared with your 4th, 5th, and 6th graders.
Link to Join Zoom Meeting:
https://us02web.zoom.us/j/86225505574?pwd=bDlKZjdxeisvZThoV05kVHpUb01aQT09
COVID-19 VACCINATION EVENT AT LOMA VERDE 2/25 & 3/18
When: Friday, February 25 and March 18 (12 – 4 p.m.)
Where: Loma Verde Elementary School (parking lot)
1450 Loma Lane, Chula Vista, CA 91911
First-come, first-served
No appointment needed
All individuals 5 and older can receive a free COVID-19 vaccination years
Parents or guardians must attend with their students to provide consent
Johnson & Johnson and Pfizer vaccines and boosters will be provided
For more information, please contact Sonia at covid19actionteam@csbcs.org or 619-902-2537
Get Ready! Loma Verde is Celebrating Read Across America 2/28-3/4
2022-2023 Online Registration Begins for NEW Students on March 2nd
NEW STUDENT registration will begin on March 2 online for the following:
Kindergartners who will be 5 years old on or before September 1, 2022
TK students who turn 5 years old between September 2, 2022 and February 2, 2023
NEW students in grades 1st through 6th
 All registrations will take place online. There will be no paper packets. To register please visit our district website beginning March 2nd.: www.cvesd.org
TK-Kinder Orientation Video
click on the TK & Kinder Town Hall Recording from 2/16/22 to access the TK-Kindergarten Parent Orientation Town Hall meeting to learn more information about 2022-2023 TK and Kindergarten.


Important Information for Students Attending Loma Verde on a Zone Transfer
You should have received an email from School Messenger regarding how to renew your Zone Transfer. Please check your spam, and make sure you don't have this email address blocked. It is very important to renew this form as soon as possible to ensure your child will be placed in a class for the 2022-2023 school year. Email lomaverdeschool@cvesd.org with questions. Thank you!
PLEASE JOIN US! Positive Parenting Program Seminar Series
March 1, 8 & 15, 2022
From 8:30 to 10:00 AM – Live presentation via Zoom
*Presentation in Spanish only
Click here for information (Limit 15 parents – Sign up soon!)
—————-
¡POR FAVOR ÚNETE A NOSOTROS! Serie de Seminarios del Programa de Crianza Positiva
1, 8 y 15 de marzo de 2022
De 8:30 a 10:00 AM – Presentación en vivo vía Zoom
*Presentación solo en español
(Límite de 15 padres – ¡Regístrese pronto!)
COVID-19 Questions and Information: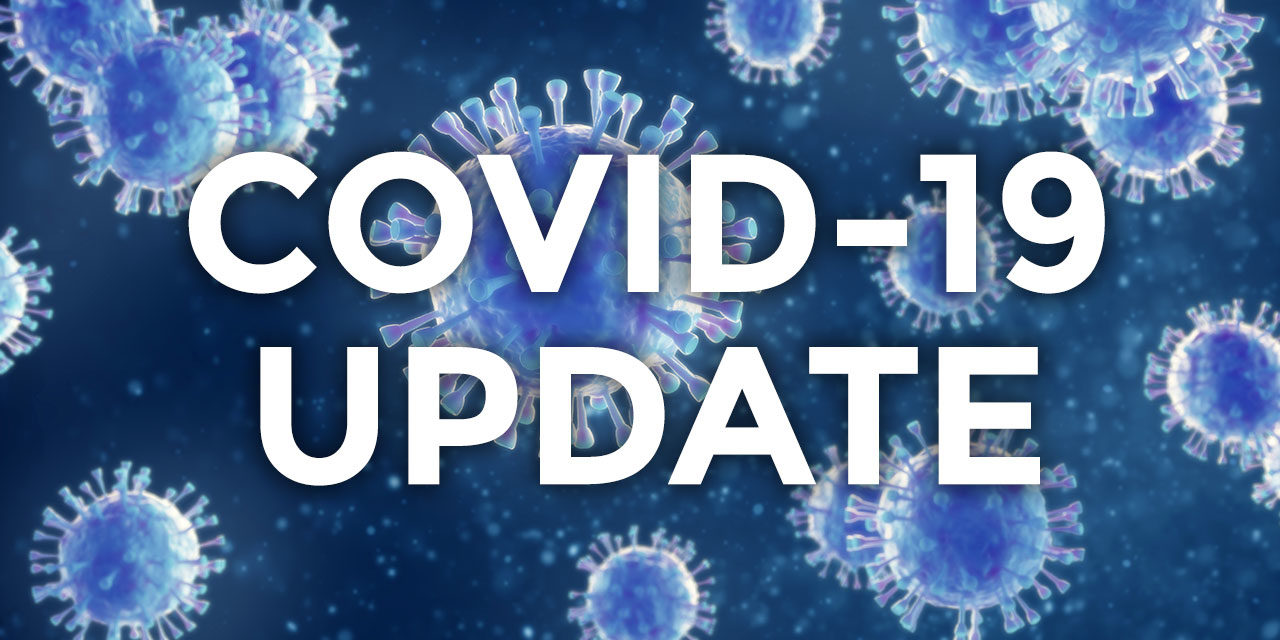 Please read the latest CVESD COVID-19 Weekly Newsletter
There are new requirements for testing after exposure. Negative test results for students after exposure are now tracked by CVESD and must be reported by parent/guardian at this link: https://forms.office.com/r/uzEF13QrRE.
To report a positive case to us in the office, please email lomaverdeschool@cvesd.org.
If your child is experiencing any symptoms, please keep them at home and notify the school office at (619) 420-3940.
If you have someone who is known positive in your household, please also keep your child home and notify the office.
If you have a COVID Positive Case in your home and need guidance on isolation/quarantine, please email covtest4@cvesd.org.
If your K-12 student is exposed to a positive case indoors for 15+ minutes, your child will need to be tested for COVID-19 3, 4 or 5 days AFTER the last date of exposure to the positive individual to continue to come to school. If you do not want to test your child after the exposure, they must remain home for 10 days and can return to campus day 11. We have five testing sites on our campuses offering both PCR and antigen testing, Monday–Friday from 7 am to 6 pm.
The district's website, www.cvesd.org, is updated daily to reflect COVID testing hours and locations.
Masks continue to be required on campus, for adults and students. All adults (including families and staff) must be masked at all times.
Independent Study Contracts are available for students who have tested positive or who must isolate/quarantine. Contact the office at lomaverdeschool@cvesd.org to discuss the contract.
Weekly, On-Site, Covid Testing Tues., 2/21 at Loma Verde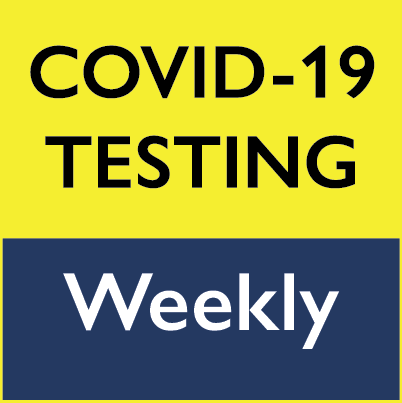 If you would like to take advantage of this free and convenient service, you must register your children by using the link provided to you via your email or with this link: https://school.covidclinic.org. So far we have 159 students and staff signed up to test!
To register your account, click the parent/guardian tab. Fill in your information and then your children's information. You will need each child's student ID#. You will then be prompted to Part Two which is ordering a test for your children. This second step must be completed by 2 PM Monday, 2/21 to ensure we have a test kit prepared for your child by Tuesday. After doing this the first time, the order will repeat itself every week – no further action will be needed. You will receive an email confirming "Your Order Has Been Placed".
To revoke or skip testing at any time after that email: k12@covidclinic.org
Anyone that has tested positive for Covid would want to skip PCR testing for 90-days as this could result in false positives.
On Tuesdays, teams will go to each classroom to test students & staff that are registered and have ordered their tests. This will take approximately 10 minutes per class. Any positive results will be reported to you and the district the next day through an email.
Weekly COVID testing of all students and staff at school will increase our ability to keep our school safe and open during this pandemic. It also removes the burden from you to take your children to get tested after every exposure, and it will fill the weekly testing requirement for sports team participation.
Thank you for your participation!
Updated Vaccination Information
Children 5 and up can be vaccinated against Covid-19. Please send completed (two doses of Pfizer) COVID-19 vaccination card copies to lomaverdeschool@cvesd.org to update school vaccination records. Children are considered fully vaccinated two weeks after the second Pfizer dose. Children who are fully vaccinated do not need to quarantine after exposure to a positive case IF we have vaccination records on file. Click here for information about where to get the COVID-19 vaccine.
Wanted: Loma Verde Safety Volunteers
As part of our school's commitment to safety, we would like to ask for a small number of regular volunteers to help with serving as safety monitors along the sidewalk and in the Loma Verde Rec Center parking lot. We need regular volunteers to serve as our Safety Volunteers and help keep students safe along our sidewalk and in the parking lot. Volunteers must complete the following:
Fingerprints and background check via Livescan Clearance CLICK HERE FOR FORM
TB Clearance
Proof of full COVID-19 Vaccination (all doses)
RAPTOR system clearance and government-issued ID on file
Volunteer Contact Information Forms
Complete the Loma Verde Elementary Volunteer Training (offered by appointment at the school office)
Please email our Principal, Mrs. Bree Watson, at bree.watson@cvesd.org or Secretary, Ms. Estrada, at elsa.estrada@cvesd.org for more information.
LOMA VERDE SPIRIT GEAR IS FOR SALE!
We are selling Loma Verde spirit shirts and hoodies at school. The t-shirts are $10 and the sweatshirt hoodies are $20. (Cash only at this time.) Students can wear the spirit t-shirts and sweatshirt any day of the week OR the uniform shirt. Order forms can be picked up in the office. Let's show our school spirit, Wildcats! Loma Verde Spirit Gear -Order-FormDOWNLOAD Please make sure to write your child's first and last name inside their hoodie.
VISITORS AND VOLUNTEERS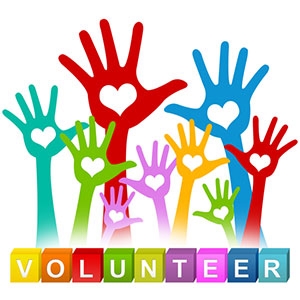 Volunteers must provide proof of COVID-19 vaccination, TB test results, and fingerprint clearance.
Before the teacher can approve you to volunteer, you must also view LV Visitor and Volunteer VolunteerPowerPoint2021 and and complete THIS FORM.
Only one volunteer allowed in the classroom at a time.
Volunteers must stay masked while on campus.
Volunteers must also complete a LV-volunteer-disaster-information. and submit it to the office. You can also request a paper copy from the office.
Please do not come on campus if you are not feeling well.
Once these guidelines have been met, the teachers will provide the office with a list of approved volunteers.
LOST AND FOUND
Please note that the lost and found will be at the front of the school. Remember to use a permanent marker to put your child's name on jackets, sweaters, lunch bags, and water bottles. All lost and found items that are not claimed at the end of each quarter will be donated.
Contact us at lomaverdeschool@cvesd.org or 619-420-3940.
Principal Mrs. Bree Watson bree.watson@cvesd.org
Our school/District utilizes the SchoolMessenger system to deliver text messages, straight to your mobile phone with important information about events, school closings, safety alerts and more. You can participate in this free service* just by sending a text message of "Y" or "Yes" to our school's short code number, 67587. Click here for more information.
Loma Verde Twitter – @lomaverdeschool Our hashtag is #lomalearns
Follow us on the Loma Verde Facebook page.
"Achieving Excellence for ALL – Juntos Alcanzando Excelencia"