There is NO SCHOOL on Monday, January 17, in observance of Dr. Martin Luther King, Jr. Day.
Hello Loma Verde Families,
I want to recognize our Loma Verde Elementary Staff for their unwavering dedication to keeping our school open and a safe place of learning for your children. The greatest support you can offer right now is ensuring that children with COVID symptoms do not come to school. 
In observance of Martin Luther King Jr. Day, CVESD's COVID-19 testing centers at both the District's Education Services and Support Center (ESSC) and Hedenkamp Elementary School will be closed on Monday, January 17, 2022. Both sites will reopen for testing during their regular hours on Tuesday, January 18, 2022.
6TH GRADE LIVING HISTORY PRESENTATIONS
COVID-19 Questions and Information:
If you receive notice that your child is a close contact, please be sure to read all the information in the email and follow all directions. If you have any questions regarding isolation or quarantine, please send to COVTEST4@CVESD.ORG.
Should your child(ren) test positive, keep them home from school and contact your doctor and your school right away. If your child tests positive using a home kit or at facility OTHER THAN the District or Hedenkamp, please use the form below to report the positive case. You will be contacted with a return date. If you test at the district or Hedenkamp, you DO NOT need to fill out this form.
Positive COVID-19 Test Reporting
Please see the information on this page with guidance on when and how your child will need to isolate or quarantine. 
Positive COVID-19 Case Guidance
If you have any general COVID questions you can email CovTest4@cvesd.org.
REMINDERS:
Please DO NOT send your child to school with any type of symptoms.
DO NOT send your child to school if they live with someone who has tested positive.
If your child(ren) has/have symptoms (like cough and/or fever) or have been in contact with someone with COVID-19, please keep them home and use your test to see if they have COVID-19. In addition, in this case please call us before they return to school – even if the test is negative. More testing may be needed as the variants often cause people to test negative at the early onset of their infection.
Students can get attendance credit by completing an independent study. Please ask your teacher or office staff for a list of work to complete.
Go to cvesd.org to see the current Covid-19 testing schedule.
Updated Vaccination Information
Children 5 and up can be vaccinated against Covid-19. Please send completed (two doses of Pfizer) COVID-19 vaccination card copies to lomaverdeschool@cvesd.org to update school vaccination records. Children are considered fully vaccinated two weeks after the second Pfizer dose. Children who are fully vaccinated do not need to quarantine after exposure to a positive case IF we have vaccination records on file. Click here for information about where to get the COVID-19 vaccine.
Updates to COVID-19 Decision Tree
There have been some changes made to the COVID-19 Decision Tree. The Decision Tree that we follow from the San Diego County Health Department explains symptoms protocol, quarantine, and isolation guidelines.
Monday, 1/17 NO SCHOOL Martin Luther King Jr. Holiday
Tuesday, 1/18 – Friday, 1/21 VAPA Week
Tuesday, 1/18 – Friday, 1/21 6th Grade Camp
Tuesday, 1/18 3:00 SSC Meeting Canceled
Tuesday, 1/18 4:00 PM Special CVESD Board Meeting (link at https://www.cvesd.org/)
Wednesday, 1/19 5:00 PM Special CVESD Board Meeting (link at https://www.cvesd.org/)
Wednesday, 1/19 6:00 PM CVESD Board Meeting (link at https://www.cvesd.org/)
Monday, 1/24-Friday, 1/28 Worldwide Great Kindness Challenge!
Tuesday, 1/25 12:00 DAC/DELAC Meeting
Wednesday, 1/26 3:00 PTO Meeting
Wednesday, 1/26 6:00 BAC Meeting
Monday, 1/31-Friday, 2/4 Loma Verde Book Fair
Monday, 1/31-Friday, 2/4 VAPA Week
Tuesday, 2/1 8:15 AM Coffee with the Principal & ELAC Meeting
Tuesday, 2/8 3:00 SSC Meeting
Wednesday, 2/9 3:00 PTO Meeting
Tuesday, 2/15 12:00 DAC/DELAC
Wednesday, 2/16 6:00 BAC Meeting
Upcoming Mid-Year Assessments in Language Arts and Math
Students in grades kinder-6 will take the mid-year district assessments in both math and language arts his month. The purpose of assessments is to give teachers needed information about how to better support your child. The assessments are on SmartyAnts for TK-2nd grade, Achieve3000 LevelSet for 2nd-6th grade, and i-Ready math for kinder-6th grade.
Wanted: Loma Verde Safety Volunteers
As part of our school's commitment to safety, we would like to ask for a small number of regular volunteers to help with serving as safety monitors along the sidewalk and in the Loma Verde Rec Center parking lot. We need regular volunteers to serve as our Safety Volunteers and help keep students safe along our sidewalk and in the parking lot. Volunteers must complete the following:
Fingerprints and background check via Livescan Clearance CLICK HERE FOR FORM
TB Clearance
Proof of full COVID-19 Vaccination (all doses)
RAPTOR system clearance and government-issued ID on file
Volunteer Contact Information Forms
Complete the Loma Verde Elementary Volunteer Training (offered by appointment at the school office)
Please email our Principal, Mrs. Bree Watson, at bree.watson@cvesd.org or Secretary, Ms. Estrada, at elsa.estrada@cvesd.org for more information.
Dear Parents and Families:
We're excited to invite you to our upcoming Scholastic Book Fair. Hosted by our staff, this event is an opportunity for students of all ages to build their home libraries and further their love of reading. As always, all purchases benefit our school.
After missing out on many beloved traditions, our spring Book Fair will be a familiar, welcome, and safe event for our students. Here's what you need to know about the Fair, which will take place from Monday, January 31st – February 4th at the Loma Verde Library.
Our Book Fair offers eWallet, a safe and secure alternative to cash. Simply create a free account to add funds and/or invite family and friends to contribute so your child can select their own books. Any unused funds can be spent at The Scholastic Store Online or to fund a future eWallet.
If you can't make it to the Fair, then shop at our school's Online Book Fair. All orders ship directly to your home, and shipping is free for book orders over $25. Your online orders will also benefit our school.
Visit our Book Fair homepage to learn more and get started with eWallet and online shopping: https://www.scholastic.com/bf/lomaverdeelementaryschool
We're excited to celebrate our love of books together at the Book Fair. We look forward to seeing your child there!
LOMA VERDE SPIRIT GEAR IS FOR SALE!
We are selling Loma Verde spirit shirts and hoodies at school. The t-shirts are $10 and the sweatshirt hoodies are $20. (Cash only at this time.) Students can wear the spirit t-shirts and sweatshirt any day of the week OR the uniform shirt. Order forms can be picked up in the office. Let's show our school spirit, Wildcats! Loma Verde Spirit Gear -Order-FormDOWNLOAD Please make sure to write your child's first and last name inside their hoodie.
CVESD Board of Education Meeting
The district's Board of Education meetings are being held online and generally occur the second Wednesday of each month. The next CVESD Board of Education meetings are:
Tuesday, January 18 at 4:00 PM Special Meeting
Wednesday, January 19 at 5:00 PM Special Meeting
Wednesday, January 19 at 6:00 PM
To access these public meetings, please click the link here: https://www.cvesd.org/board_of_education/board_meetings
VISITORS AND VOLUNTEERS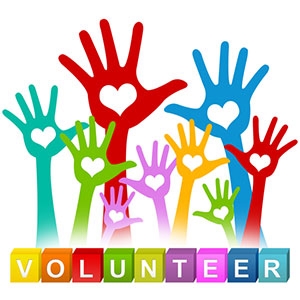 Volunteers must provide proof of COVID-19 vaccination, TB test results, and fingerprint clearance.
Before the teacher can approve you to volunteer, you must also view LV Visitor and Volunteer VolunteerPowerPoint2021 and and complete THIS FORM.
Only one volunteer allowed in the classroom at a time.
Volunteers must stay masked while on campus.
Volunteers must also complete a LV-volunteer-disaster-information. and submit it to the office. You can also request a paper copy from the office.
Please do not come on campus if you are not feeling well.
Once these guidelines have been met, the teachers will provide the office with a list of approved volunteers.
LOST AND FOUND
Please note that the lost and found will be at the front of the school.   Remember to use a permanent marker to put your child's name on jackets, sweaters, lunch bags, and water bottles. All lost and found items that are not claimed at the end of each quarter will be donated.
Mural Unveiling on Friday, January 14 for Loma Verde Community
There was a mural unveiling ceremony on Friday, January 14th, 2022, in Loma Verde Park, to celebrate the completion of the beautiful mural painting located right behind Loma Verde Elementary (off Hilltop Dive). The Trojans Loving our Community (TLC) club from Castle Park High School, the city of Chula Vista, and 2 city council members worked together to help complete the mural painting in the weeks before winter break. The artwork itself was completed by Ground Floor Murals with the support of the community. The wall was selected so our Loma Verde students can see it from the playground. The mural can be seen from the playground/dirt field on the large wall facing Loma Verde (The large mountain lion is a nod from the artist to the Castle Park and the Loma Verde community!). We are so grateful for this amazing artwork and generosity to the community!
Contact us at lomaverdeschool@cvesd.org or 619-420-3940.
Our school/District utilizes the SchoolMessenger system to deliver text messages, straight to your mobile phone with important information about events, school closings, safety alerts and more. You can participate in this free service* just by sending a text message of "Y" or "Yes" to our school's short code number, 67587. Click here for more information.
Loma Verde Twitter – @lomaverdeschool Our hashtag is #lomalearns
Follow us on the Loma Verde Facebook page.