School resumes Tues. Jan. 11, 2022
(Minimum day schedule, 1:00 Dismissal)
Hello Loma Verde Families and Friends!
We hope you all had a safe and happy winter break! This is the 20th week of school. Click Here for the 2021-22-year-round-calendar
Please view THIS VIDEO from Dr. Tessier, Assistant Superintendent
We look forward to seeing the students back to school on Tuesday, Jan.11, 2022. Please read the important letter below for details regarding the COVID-19 home tests kits that will be distributed at Loma Verde Elementary on Monday, Jan. 10 from 8:00 AM – 3:45 PM in front of the school to TK – 6th-grade students. Please note that an adult, 18+ must pick up the kit for your child(ren).
Loma Verde Test-at-home Ltr Families
Loma Verde SPANISH Test-at-home Ltr Families
Report COVID-19 Test Results & Absences
Should your child(ren) test positive, keep them home from school and contact your doctor and your school right away. This flyer below from the state explains how to share your child's at-home COVID-19 test results with the local health department.
If the results of your child's at-home test are unclear, please retest at CVESD's Education Services and Support Center (hours available online at www.cvesd.org) or at a local testing site. If you are unable to get a COVID-19 test from your healthcare provider, testing is available at several locations across the county.
If your child(ren) has/have symptoms (like cough and/or fever) or have been in contact with someone with COVID-19, please keep them home and use your test to see if they have COVID-19. In addition, in this case please call us before they return to school – even if the test is negative. More testing may be needed as the variants often cause people to test negative at the early onset of their infection.
Please use this email for reporting absences and COVID-19 test results: lomaverdeschool@cvesd.org Students can get attendance credit by completing an independent study. Please ask your teacher or office staff for a list of work to complete.
Updated Quarantine Guidelines
Please read the following letter with updated quarantine guideline information:
CVESD Quarantine Update Letter 01-09-22
CVESD Quarantine Update Letter 01-08-22 SPANISH
Updated Vaccination Information
Children 5 and up can be vaccinated against Covid-19. Please send completed (two doses of Pfizer) COVID-19 vaccination card copies to lomaverdeschool@cvesd.org to update school vaccination records. Children are considered fully vaccinated two weeks after second Pfizer dose. Children who are fully vaccinated do not need to quarantine after exposure to a positive case IF we have vaccination records on file.
Please be sure to join the District Town Hall Meeting on Thursday, Jan. 13 at 6:00 PM, with a special guest from the medical community. Please click on the Town Hall Flyer ENG January 13 for information, and the link to join.
Monday, 12/20-Monday, 1/10 Winter Break NO SCHOOL,
Monday, 1/10 Teacher Prep Day
Monday, 1/10 8:00-3:45 COVID Home Test Kit Pick Up for All TK-6th Grade Loma Verde Students
Tuesday, 1/11 Student Return, Minimum Day 1:00 Dismissal
Thursday, 1/13 6:00 PM COVID-19 Virtual Town Hall Meeting
Monday, 1/17 NO SCHOOL Martin Luther King Jr. Holiday
Tuesday, 1/18 – Friday, 1/21 VAPA Week
Tuesday, 1/18 – Friday, 1/21 6th Grade Camp
Tuesday, 1/18 3:00 SSC Meeting
Wednesday, 1/19 6:00 PM CVESD Board Meeting
Monday, 1/24-Friday, 1/28 Worldwide Great Kindness Challenge!
Tuesday, 1/25 12:00 DAC/DELAC Meeting
Wednesday, 1/26 3:00 PTO Meeting
Wednesday, 1/26 6:00 BAC Meeting
Monday, 1/31-Friday, 2/4 Loma Verde Book Fair
Monday, 1/31-Friday, 2/4 VAPA Week
Tuesday, 2/8 3:00 SSC Meeting
Wednesday, 2/9 3:00 PTO Meeting
Tuesday, 2/15 12:00 DAC/DELAC
Wednesday, 2/16 6:00 BAC Meeting
Upcoming Mid-Year Assessments in Language Arts and Math
Students in grades kinder-6 will take the mid-year district assessments in both math and language arts his month. The purpose of assessments is to give teachers needed information about how to better support your child. The assessments are on SmartyAnts for TK-2nd grade, Achieve3000 LevelSet for 2nd-6th grade, and i-Ready math for kinder-6th grade.
Wanted: Loma Verde Safety Volunteers
As part of our school's commitment to safety, we would like to ask for a small number of regular volunteers to help with serving as safety monitors along the sidewalk and in the Loma Verde Rec Center parking lot. We need regular volunteers to serve as our Safety Volunteers and help keep students safe along our sidewalk and in the parking lot. Volunteers must complete the following:
Fingerprints and background check via Livescan Clearance CLICK HERE FOR FORM
TB Clearance
Proof of full COVID-19 Vaccination (all doses)
RAPTOR system clearance and government-issued ID on file
Volunteer Contact Information Forms
Complete the Loma Verde Elementary Volunteer Training (offered by appointment at the school office)
Please email our Principal, Mrs. Bree Watson, at bree.watson@cvesd.org or Secretary, Ms. Estrada, at elsa.estrada@cvesd.org for more information.
LOMA VERDE SPIRIT GEAR IS FOR SALE!
We are selling Loma Verde spirit shirts and hoodies at school. The t-shirts are $10 and the sweatshirt hoodies are $20. (Cash only at this time.) Students can wear the spirit t-shirts and sweatshirt any day of the week OR the uniform shirt. Order forms can be picked up in the office. Let's show our school spirit, Wildcats! Loma Verde Spirit Gear -Order-FormDOWNLOAD Please make sure to write your child's first and last name inside their hoodie.
Please Monitor What Your Child Watches on TV, Videos, and Games
Parents and guardians, you can help build a peaceful school community. Please monitor the videos, shows, and games your child is viewing and playing. Common Sense Media is a great resource for parents to learn parenting tips for the digital age. Acting out or discussing inappropriate content (e.g. Squid Game) is not permitted at school. Play fighting or simulating a weapon is not allowed at school.
COVID-19 Guidance
Updates to COVID-19 Decision Tree
There have been some changes made to the COVID-19-Decision-Tree 1 5 22. The Decision Tree that we follow from the San Diego County Health Department explains symptoms protocol, quarantine, and isolation guidelines.
COVID Testing in Chula Vista
TESTING SCHEDULE FOR MONDAY, JANUARY 10
Chula Vista Elementary School District is offering free COVID-19 testing for students and staff at the following time and locations:
Education Services and Support Center at 84 East J Street, Chula Vista 91910
7:00 AM – 5:00 PM (line closes to walk ups at 4:40 PM)
Hedenkamp Elementary School at 930 East Palomar Street, Chula Vista 91913
8:00 AM to 3:00 PM (line closes to walk ups at 2:30 PM)
Are you unsure if you should bring your child to school and/or test them for COVID-19? Click here for an easy-to-view handout. We highly recommend getting a PCR/NAAT test at a free County facility, at a medical provider, or at our District Office (Education Services and Support Center), if showing symptoms. If you are unable to get a COVID-19 test from your healthcare provider, free testing is available at several locations across San Diego County. Click here to view a complete listing of no-cost testing options.
---
El Distrito de Escuelas Primarias de Chula Vista está ofreciendo pruebas de COVID-19 sin costo para estudiantes y personal en los siguientes horarios y lugares:
Oficina Central del Distrito en 84 East J Street, Chula Vista 91910
7:00 AM – 5:00 PM (la fila cierra a las 4:40 PM)
Escuela Primaria Hedenkamp en 930 East Palomar Street, Chula Vista 91913
8:00 AM to 3:00 PM (la fila cierra a las 2:30 PM)
¿No está seguro de si debe llevar a su hijo a la escuela y/o hacerle una prueba de COVID-19? Haga clic aquí para obtener un folleto. Recomendamos encarecidamente hacerse una prueba PCR/NAAT en un centro gratuito del condado, con un proveedor médico o en nuestra Oficina Central de Distrito si tiene síntomas. Si no puede obtener una prueba de COVID-19 con su proveedor de atención médica, las pruebas gratuitas están disponibles en varios lugares del condado de San Diego. Haga clic aquí para ver una lista completa de centros de pruebas sin costo.
What type of COVID test do I need???
CLICK HERE for information regarding what type of COVID test you are your child may need.
CVESD Board of Education Meeting
The district's Board of Education meetings are being held online and generally occur the second Wednesday of each month. The next CVESD Board of Education meeting is Wednesday, January 19 at 6:00 pm. To access these public meetings, please click the link here: https://www.cvesd.org/board_of_education/board_meetings
Join our PTO (Parent Teacher Organization) Group!
We need your help to make this year fantastic! Please join our PTO group to help out at school events. We are also looking for parents to join with membership dues of $5 per student or $10 per family. Click on the file link below to access the form. Forms and money can be turned into the office. Membership dues help to fund field trips, school events, classroom supplies, guest speakers, and much more! All the money collected is spent on OUR LOMA VERDE STUDENTS! Thank you! lvmembershipdrive-21-22DOWNLOAD.
VISITORS AND VOLUNTEERS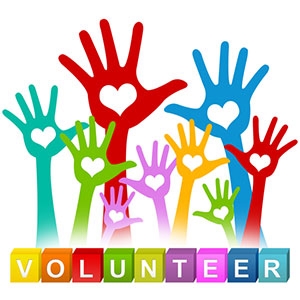 Volunteers must provide proof of COVID-19 vaccination, TB test results, and fingerprint clearance.
Before the teacher can approve you to volunteer, you must also view LV Visitor and Volunteer VolunteerPowerPoint2021 and and complete THIS FORM.
Only one volunteer allowed in the classroom at a time.
Volunteers must stay masked while on campus.
Volunteers must also complete a LV-volunteer-disaster-information. and submit it to the office. You can also request a paper copy from the office.
Please do not come on campus if you are not feeling well.
Once these guidelines have been met, the teachers will provide the office with a list of approved volunteers.
LOST AND FOUND
Please note that the lost and found will be at the front of the school. Remember to use a permanent marker to put your child's name on jackets, sweaters, lunch bags, and water bottles. All lost and found items that are not claimed at the end of each quarter will be donated.
Contact us at lomaverdeschool@cvesd.org or 619-420-3940.
Our school/District utilizes the SchoolMessenger system to deliver text messages, straight to your mobile phone with important information about events, school closings, safety alerts and more. You can participate in this free service* just by sending a text message of "Y" or "Yes" to our school's short code number, 67587. Click here for more information.
Loma Verde Twitter – @lomaverdeschool Our hashtag is #lomalearns
Follow us on the Loma Verde Facebook page.