Loma Verde Holiday Store!
Dec. 6-17, 2021
The holidays are coming and we want to help make the season even more special for your children by giving them the opportunity to shop (in secret!) for the perfect gift for Mom, Dad, grandparents, siblings, and other important people in their lives. A flyer will send home along with an envelope to help with gift budgeting for your student. Holiday Shop will be open during school Mondays and Fridays and Wednesday after school.
Get Vaccinated!
Children 5 and up can be vaccinated against Covid-19. Please send completed (two doses of Pfizer) COVID-19 vaccination card copies to lomaverdeschool@cvesd.org to update school vaccination records. Visit  myturn.ca.gov to access your child's record if you did not retain the card. Children are considered fully vaccinated two weeks after the second Pfizer dose. Children who are fully vaccinated do not need to quarantine after exposure to a positive case IF we have vaccination records on file.
Click here for information about where to get the COVID-19 vaccine.
Reminder: Students are to attend school every day for the ENTIRE day unless they are sick or in quarantine. Please do not take your child out of school early unless you have a scheduled doctor's visit. Leaving early or arriving late will affect their attendance. Please provide a note for doctor or dentist visits to the attendance health office.
Note: Every time a student is absent (sick or not sick), the parent/guardian must report the reason for the absence by calling the school at 619-420-3940 or sending an email lomaverdeschool@cvesd.org. The absent student must get a cleared pass at the office before returning to the classroom. If you do not notify the office why your child is out, it will be considered an "UNEXCUSED ABSENCE".
Health and Well-being Reminder:
Please check your child's well-being before sending them to school.  Students with symptoms that are COVID-like will be sent home.  Remember to wear a mask while on District property at all times.
Monday, 12/6 8:30-2:30 Loma Verde Holiday Store in library
Tuesday, 12/7 8:15 Kinder ACE Awards
Wednesday, 12/8 8:15 1st & 2nd grade ACE Awards
Wednesday, 12/8 2:30-3:00 Loma Verde Holiday Store in library
Thursday, 12/9 8:15 3rd & 4th Grade ACE Awards
Thursday, 12/9 6:30 PM Loma Verde Parent Meeting with CVESD Board Member Kate Bishop (virtual) Link: https://us02web.zoom.us/j/85417961736
Friday, 12/10 8:15 5th & 6th Grade ACE Awards
Friday, 12/10 8:30-2:30 Loma Verde Holiday Store in library
Monday, 12/13 – Friday, 12/17 Loma Verde Holiday Spirit Days
Monday, 12/13 8:30-2:30 Loma Verde Holiday Store in library
Tuesday, 12/14 8:15 AM Coffee with the Principal & ELAC Meeting
Tuesday, 12/14 3:00 PM SSC Meeting
Wednesday, 12/15 2:30-3:00 Loma Verde Holiday Store in library
Wednesday, 12/15 6:00 PM CVESD Board Meeting
Wednesday, 12/15 3:00 PTO Meeting
Friday, 12/17 Last Day of 2nd Quarter – Report Cards Sent Home
Friday, 12/17 8:30-2:30 Loma Verde Holiday Store in library
Monday, 12/20-Monday, 1/10 Winter Break NO SCHOOL
Tuesday, 1/11 Student Return, Minimum Day 1:00 Dismissal
Reports Sent Home Friday, December 17
Second-quarter reports cards will be sent home on Friday, December 17.
CVESD Board of Education Meeting
The district's Board of Education meetings are being held online and generally occur the second Wednesday of each month. The next CVESD Board of Education meeting is Wednesday, December 15 at 6:00 pm. To access these public meetings, please click the link here: https://www.cvesd.org/board_of_education/board_meetings
LOMA VERDE SPIRIT GEAR IS FOR SALE!
We are selling Loma Verde spirit shirts and hoodies at school. The t-shirts are $10 and the sweatshirt hoodies are $20. (Cash only at this time.) Students can wear the spirit t-shirts and sweatshirt any day of the week OR the uniform shirt. Order forms can be picked up in the office. Let's show our school spirit, Wildcats! Loma Verde Spirit Gear -Order-FormDOWNLOAD Please make sure to write your child's first and last name inside their hoodie.
Please Monitor What Your Child Watches on TV, Videos, and Games
Parents and guardians, you can help build a peaceful school community. Please monitor the videos, shows, and games your child is viewing and playing. Common Sense Media is a great resource for parents to learn parenting tips for the digital age. Acting out or discussing inappropriate content (e.g. Squid Game) is not permitted at school. Play fighting or simulating a weapon is not allowed at school.
COVID-19 Guidance
Click here for the updated COVID-19 Decision Tree that we follow from the San Diego County Health Department that explains symptoms protocol, quarantine, and isolation guidelines. Click here for the Spanish version.
COVID Testing in Chula Vista
NEW TESTING HOURS, EFFECTIVE MONDAY, NOVEMBER 29
Chula Vista Elementary School District is offering free COVID-19 testing for students and staff at the following time and locations:
Education Services and Support Center at 84 East J Street, Chula Vista 91910
Monday – Thursday 8:00 AM – 4:00 PM (line closes to walk ups at 3:40 PM)

Friday 9:00 AM – 4:00 PM (line closes to walk ups at 3:40 PM)
Hedenkamp Elementary School at 930 East Palomar Street, Chula Vista 91913
Monday – Thursday 7:00 AM – 3:00 PM (line closes to walk ups at 2:30 PM)

Friday 8:00 AM – 3:00 PM (line closes to walk ups at 2:30 PM)
Are you unsure if you should bring your child to school and/or test them for COVID-19? Click here for an easy-to-view handout. We highly recommend getting a PCR/NAAT test at a free County facility, at a medical provider, or at our District Office (Education Services and Support Center), if showing symptoms. If you are unable to get a COVID-19 test from your healthcare provider, free testing is available at several locations across San Diego County. Click here to view a complete listing of no-cost testing options.
What type of COVID test do I need???
CLICK HERE for information regarding what type of COVID test you are your child may need.
Join our PTO (Parent Teacher Organization) Group!
We need your help to make this year fantastic! Please join our PTO group to help out at school events. We are also looking for parents to join with membership dues of $5 per student or $10 per family. Click on the file link below to access the form. Forms and money can be turned into the office. Membership dues help to fund field trips, school events, classroom supplies, guest speakers, and much more! All the money collected is spent on OUR LOMA VERDE STUDENTS! Thank you! lvmembershipdrive-21-22DOWNLOAD.
VISITORS AND VOLUNTEERS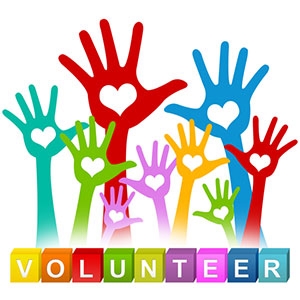 Volunteers must provide proof of COVID-19 vaccination, TB test results, and fingerprint clearance.
Before the teacher can approve you to volunteer, you must also view LV Visitor and Volunteer VolunteerPowerPoint2021 and and complete THIS FORM.
Only one volunteer allowed in the classroom at a time.
Volunteers must stay masked while on campus.
Volunteers must also complete a LV-volunteer-disaster-information. and submit it to the office. You can also request a paper copy from the office.
Please do not come on campus if you are not feeling well.
Once these guidelines have been met, the teachers will provide the office with a list of approved volunteers.
LOST AND FOUND
Please note that the lost and found table will be at the front of the school. Remember to use a permanent marker to put your child's name on jackets, sweaters, lunch bags, and water bottles.
Contact us at lomaverdeschool@cvesd.org or 619-420-3940.
Our school/District utilizes the SchoolMessenger system to deliver text messages, straight to your mobile phone with important information about events, school closings, safety alerts and more. You can participate in this free service* just by sending a text message of "Y" or "Yes" to our school's short code number, 67587. Click here for more information.
Loma Verde Twitter – @lomaverdeschool Our hashtag is #lomalearns
Follow us on the Loma Verde Facebook page.