Federal Impact Aid Survey – Return by November 19
Federal funds are provided to the school district based on the number of students enrolled in our schools whose parents/guardians reside or work on Federal Property or are on active duty in the military. Send the completed form by email to lomaverdeschool@cvesd.org or drop it off at the school office Monday-Friday between 7:30-4:00. This form was emailed to parents/guardians.
Reminder: Students are to attend school every day for the ENTIRE day unless they are sick or in quarantine. Please do not take your child out of school early unless you have a scheduled doctor's visit. Leaving early or arriving late will affect their attendance. Please provide a note for doctor or dentist visits to the attendance health office.
Note: Every time a student is absent (sick or not sick), the parent/guardian must report the reason for the absence by calling the school at 619-420-3940 or sending an email lomaverdeschool@cvesd.org. The absent student must get a cleared pass at the office before returning to the classroom. If you do not notify the office why your child is out, it will be considered an "UNEXCUSED ABSENCE".
Health and Well-being Reminder:
Please check your child's well-being before sending them to school.  Students with symptoms that are COVID-like will be sent home.  Remember to wear a mask while on District property at all times.
Tuesday, 11/16 – 12:00-2:00 DAC/DELAC Meeting
Tuesday, 11/16 – 3:00 SSC Special Meeting (virtual)
Tuesday, 11/16 2:30-4:00 Math 24 Club
Wednesday, 11/17 2:30-4:00 Math 24 Club
Wednesday, 11/17 – 3:00 PTO Meeting
Wednesday, 11/17 5:00 PM Special CVESD Board Meeting
Wednesday, 11/17 6:00 PM CVESD Board Meeting
Friday, 11/19 Minimum Day 1:00 PM Dismissal
11/22/-11/26 Thanksgiving Break NO SCHOOL
Friday, 12/3 8:15 TK ACE Awards
Saturday, 12/4 9:00-1:00 CVESD Virtual Parent Academy
Tuesday, 12/7 8:15 Kinder ACE Awards
Wednesday, 12/8 8:15 1st & 2nd grade ACE Awards
Thursday, 12/9 8:15 3rd & 4th Grade ACE Awards
Thursday, 12/9 6:30 PM Loma Verde Parent Meeting with CVESD Board Member Kate Bishop (virtual)
Friday, 12/10 8:15 5th & 6th Grade ACE Awards
Tuesday, 12/14 8:15 Coffee with the Principal & ELAC Meeting
Tuesday, 12/14 3:00 SSC Meeting
Wednesday, 12/15 3:00 PTO Meeting
Friday, 12/17 Last Day of 2nd Quarter – Report Cards Sent Home
Monday, 12/20-Monday, 1/10 Winter Break NO SCHOOL
Tuesday, 1/11 Student Return, Minimum Day 1:00 Dismissal
To support your child's learning, it is important to provide structured time for them to practice what they are learning in school. The more your child practices what they are learning, the better they will learn. Be sure to include time every day for READING BOOKS, Smarty Ants or Achieve 3000, & iReady Math.
Access Computer Programs from Home
Your child can use all district programs anytime at home! Click here to access the link on accessing i-Ready Math, Smarty Ants, and Achieve3000 from home!
LOMA VERDE SPIRIT GEAR IS FOR SALE!
Turn in your t-shirt or hoodie order to the office. The T-shirts are $10 and the sweatshirt hoodies are $20. (Cash only at this time.) Students can wear the spirit t-shirts and sweatshirt any day of the week OR the uniform shirt. Order forms can be picked up in the office. Let's show our school spirit, Wildcats! Loma Verde Spirit Gear -Order-FormDOWNLOAD Please make sure to write your child's first and last name inside their hoodie.
Parents, Please stay informed regarding our search for a new Superintendent and other happenings in our district. Your voice matters!
CVESD Board of Education Meeting
The district's Board of Education meetings are being held in-person and online and generally occur on the second Wednesday of each month. The next CVESD Board of Education meeting is Wednesday, November 17 at 6:00 pm. There is a Special CVESD Board Meeting at 5:00 PM on Wednesday, November 17. Visit https://www.cvesd.org/board-of-education/board-meetings for information about upcoming and past meetings.
Save the Date: Virtual Parent Academy
The Chula Vista Elementary School District is pleased to offer its 6th annual Parent Academy, this year online. Save the date for the morning of Saturday, December 4th!
COVID-19 Guidance
Click here for the updated COVID-19 Decision Tree that we follow from the San Diego County Health Department that explains symptoms protocol, quarantine, and isolation guidelines. Click here for the Spanish version.
COVID Testing in Chula Vista
New COVID-19 TESTING FOR STUDENTS AND STAFF
Chula Vista Elementary School District is offering free COVID-19 testing for students and staff at the following locations:
Education Services and Support Center at 84 East J Street, Chula Vista 91910
Monday – Thursday 8:00 AM – 4:00 PM (line closes to walk ups at 3:40 PM)
Friday 10:00 AM – 4:00 PM (line closes to walk ups at 3:40 PM)
NEW: Hedenkamp Elementary School at 930 East Palomar Street, Chula Vista 91913
Monday – Thursday 9:00 AM – 4:30 PM (line closes to walk ups at 4:00 PM)
Friday 10:00 AM – 4:30 PM (line closes to walk ups at 4:00 PM)
Are you unsure if you should bring your child to school and/or test them for COVID-19? Click here for an easy-to-view handout. We highly recommend getting a PCR/NAAT test at a free County facility, at a medical provider, or at our District Office (Education Services and Support Center), if showing symptoms. If you are unable to get a COVID-19 test from your healthcare provider, free testing is available at several locations across San Diego County. Click here to view a complete listing of no-cost testing options.
What type of COVID test do I need???
CLICK HERE for information regarding what type of COVID test you are your child may need.
Join our PTO (Parent Teacher Organization) Group!
We need your help to make this year fantastic! Please join our PTO group to help out at school events. We are also looking for parents to join with membership dues of $5 per student or $10 per family. Click on the file link below to access the form. Forms and money can be turned into the office. Membership dues help to fund field trips, school events, classroom supplies, guest speakers, and much more! All the money collected is spent on OUR LOMA VERDE STUDENTS! Thank you! lvmembershipdrive-21-22DOWNLOAD.
VISITORS AND VOLUNTEERS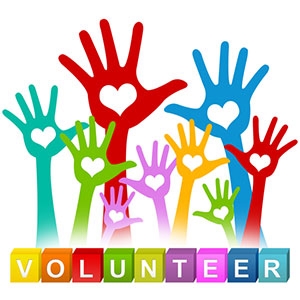 Volunteers must provide proof of COVID-19 vaccination, TB test results, and fingerprint clearance.
Before the teacher can approve you to volunteer, you must also view LV Visitor and Volunteer VolunteerPowerPoint2021 and and complete THIS FORM.
Only one volunteer allowed in the classroom at a time.
Volunteers must stay masked while on campus.
Volunteers must also complete a LV-volunteer-disaster-information. and submit it to the office. You can also request a paper copy from the office.
Please do not come on campus if you are not feeling well.
Once these guidelines have been met, the teachers will provide the office with a list of approved volunteers.
LOST AND FOUND
Please note that the lost and found table will be at the front of the school.   Remember to use a permanent marker to put your child's name on jackets, sweaters, lunch bags, and water bottles. 
Contact us at lomaverdeschool@cvesd.org or 619-420-3940.
Our school/District utilizes the SchoolMessenger system to deliver text messages, straight to your mobile phone with important information about events, school closings, safety alerts and more.  You can participate in this free service* just by sending a text message of "Y" or "Yes" to our school's short code number, 67587.  Click here for more information.
Loma Verde Twitter – @lomaverdeschool Our hashtag is #lomalearns
Follow us on the Loma Verde Facebook page.