Hello Loma Verde Families,
Happy Halloween! We hope our families who celebrate Halloween and/or Día de los Muertos will follow county health recommendations, including wearing a mask that covers the mouth and nose while indoors for people who are not vaccinated. Click to access recommendations-for-celebrating-halloween.pdf
Reminder: Students are to attend school every day for the ENTIRE day unless they are sick or in quarantine. Please do not take your child out of school early unless you have a scheduled doctor's visit. Leaving early or arriving late will affect their attendance. Please provide a note for doctor or dentist visits to the attendance health office.
Health and Well-being Reminder: Please check your child's well-being before sending them to school. Students with symptoms that are COVID like will be sent home. Remember to wear a mask while on District property at all times.
Note: Every time a student is absent (sick or not sick), the parent/guardian must report the reason for the absence by calling the school at 619-420-3940 or sending an email lomaverdeschool@cvesd.org. The absent student must get a cleared pass at the office before returning to the classroom.
Please Monitor What Your Child Watches on TV, Videos, and Games
Parents and guardians, you can help build a peaceful school community. Please monitor the videos, shows, and games your child is viewing and playing. Common Sense Media is a great resource for parents to learn parenting tips for the digital age. Acting out or discussing inappropriate content (e.g. Squid Game) is not permitted at school. Play fighting or simulating a weapon is not allowed at school.
Red Ribbon Week and Loma Verde Spirit Week Pictures!
Last week was our Red Ribbon Week. The theme this year is "Drug Free Looks Like Me.TM"We learned more about the importance of living a healthy, drug, alcohol, and tobacco-free life. Here is a LINK for taking the pledge together with your child. Check out the amazing school spirit from out theme days last week. Thank you for your GREAT participation!
Monday, 11/1-11/30 American Indian Heritage Month
Tuesday, 11/2 – 2:30-4:00 Math 24 Club Room 402
Wednesday, 11/3 – 2:30-4:00 Math 24 Club Room 402
Wednesday, 11/3 – 2:15-2:45 Loma Verde Spirit Shirt & Hoodie Sale (front of the school)
Sunday, 11/7 – Daylight Savings Time ends – Turn clocks back 1 hour
Tuesday, 11/9 – 2:30-4:00 Math 24 Club Room 402
Tuesday, 11/9 3:00 SSC Meeting (virtual)
Wednesday, 11/10 8:15 AM Coffee with the Principal & ELAC Meeting
Wednesday, 11/10 – 2:30-4:00 Math 24 Club Room 402
Wednesday, 11/10 6:00 PM CVESD Budget Advisory Committee (BAC)
Thursday, 11/11 NO SCHOOL Veteran's Day Holiday
Friday, 11/12 Minimum Day 1:00 PM Dismissal
Tuesday, 11/16 – 12:00-2:00 DAC/DELAC Meeting
Wednesday, 11/17 – 3:00 PTO Meeting
Wednesday, 11/17 6:00 PM CVESD Board Meeting
11/22/-11/26 Thanksgiving Break NO SCHOOL
Tuesday, 11/30 3:00 SSC Meeting Virtual
Friday, 12/3 8:15 TK ACE Awards
Saturday, 12/4 9:00-1:00 CVESD Virtual Parent Academy
Tuesday, 12/7 8:15 Kinder ACE Awards
Wednesday, 12/8 8:15 1st & 2nd grade ACE Awards
Thursday, 12/9 8:15 3rd & 4th Grade ACE Awards
Thursday, 12/9 Loma Verde Parent Meeting with CVESD Board Member Kate Bishop (virtual)
Friday, 12/10 8:15 5th & 6th Grade ACE Awards
Tuesday, 12/14 8:15 Coffee with the Principal & ELAC Meeting
Tuesday, 12/14 3:00 SSC Meeting
Wednesday, 12/15 3:00 PTO Meeting
Friday, 12/17 Last Day of 2nd Quarter – Report Cards Sent Home
Monday, 12/20-Monday, 1/10 Winter Break NO SCHOOL
Tuesday, 1/11 Student Return, Minimum Day 1:00 Dismissal
Traffic Safety Reminders:
Please drive slowly for everyone's safety!
Please do not park in the the Pickup and Drop-off Zones!
Please do not call for your child to cross through the parking lot!
Please use sidewalks & crosswalks whenever possible!
Follow the new signs for the drop-off loop due to the Loma Verde Rec Center construction.
Thank you for your cooperation in keeping our children safe!
Save the Date: Virtual Parent Academy
The Chula Vista Elementary School District is pleased to offer its 6th annual Parent Academy, this year online. Save the date for the morning of Saturday, December 4th!
COVID-19 Guidance
Please be sure to click on each link to view protocols followed when considered a close contact.
Decision Tree Spanish Decision Tree
COVID Testing in Chula Vista
Chula Vista Elementary School District is offering free testing at the Education Services and Support Center at 84 East J Street, Chula Vista 91910:
Monday – Thursday 8:00 AM – 4:00 PM
Friday 11:00 AM – 4:00 PM
To find another testing location near you, please visit: Testing (sandiegocounty.gov) OR https://bit.ly/SDCOUNTYC19TEST
El Distrito de Escuelas Primarias de Chula Vista está ofreciendo pruebas gratuitas en las Oficinas Centrales, 84 East J Street Chula Vista CA 91910:
Lunes a jueves 8:00 AM a 4:00 PM
Viernes 11:00 AM a 3:00 PM
Para encontrar otro centro de pruebas cerca de usted visite: Testing (sandiegocounty.gov) OR https://bit.ly/SDCOUNTYC19TEST
What type of COVID test do I need???
CLICK HERE for information regarding what type of COVID test you are your child may need.
Join our PTO (Parent Teacher Organization) Group!
We need your help to make this year fantastic! Please join our PTO group to help out at school events. We are also looking for parents to join with membership dues of $5 per student or $10 per family. Click on the file link below to access the form. Forms and money can be turned into the office. Membership dues help to fund field trips, school events, classroom supplies, guest speakers, and much more! All the money collected is spent on OUR LOMA VERDE STUDENTS! Thank you! lvmembershipdrive-21-22DOWNLOAD.
VISITORS AND VOLUNTEERS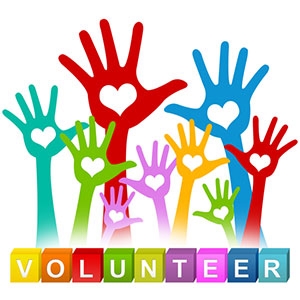 Volunteers must provide proof of COVID-19 vaccination, TB test results, and fingerprint clearance.
Before the teacher can approve you to volunteer, you must also view LV Visitor and Volunteer VolunteerPowerPoint2021 and and complete THIS FORM.
Only one volunteer allowed in the classroom at a time.
Volunteers must stay masked while on campus.
Volunteers must also complete a LV-volunteer-disaster-information. and submit it to the office. You can also request a paper copy from the office.
Please do not come on campus if you are not feeling well.
Once these guidelines have been met, the teachers will provide the office with a list of approved volunteers.
Donations Needed!
DONATION NEEDED for cases of water for our classrooms. If you are able to donate a case of water please drop it off at the school office between 8:00 am – 4:00 pm. Thank you!
LOST AND FOUND
Please note that the lost and found table will be at the front of the school. Remember to use a permanent marker to put your child's name on jackets, sweaters, lunch bags, and water bottles.
Contact us at lomaverdeschool@cvesd.org or 619-420-3940.
Get District and School Notifications 2019-20 SMS Text Opt-in Eng Sp combined
Loma Verde Twitter – @lomaverdeschool Our hashtag is #lomalearns
Follow us on the Loma Verde Facebook page.