Wednesday, 10/20 – 2:30-4:00 PM Math 24 Club
Wednesday, 10/20 3:00 PTO Meeting
Thursday, 10/21 Great California Shake Out -Earthquake Drill
Monday, 10/25-Friday 10/29 Red Ribbon Week
Tuesday, 10/26 6:00-8:00 PM Parent Leadership Series: How to Be a "Super" Communicator and Problem Solver
Thursday, 10/28 6:00 PM – CVESD BLAC [link at http://www.cvesd.org]
Friday, 10/29 Halloween/Character Parade (NEW DATE)
Friday, 10/29 Fall Festival CANCELED
Sunday, 11/7 – Daylight Savings Time ends – Turn clocks back 1 hour
Tuesday, 11/9 3:00 SSC Meeting (virtual)
Wednesday, 11/10 8:15 AM Coffee with the Principal & ELAC Meeting
Wednesday, 11/10 6:00 PM CVESD Budget Advisory Committee (BAC)
Thursday, 11/11 NO SCHOOL Veteran's Day Holiday
Tuesday, 11/16 – 12:00-2:00 DAC/DELAC Meeting
Wednesday, 11/17 – 3:00 PTO Meeting
Wednesday, 11/17 6:00 PM CVESD Board Meeting
11/22/-11/26 Thanksgiving Break NO SCHOOL
Health and Well-being Reminder: Please check your child's well-being before sending them to school. Students with symptoms that are COVID like will be sent home. Remember to wear a mask while on District property at all times.
Traffic Safety Reminders:
Please drive slowly for everyone's safety!
Please do not park in the the Pickup and Drop-off Zones!
Please do not call for your child to cross through the parking lot!
Please use sidewalks & crosswalks whenever possible!
Follow the new signs for the drop-off loop due to the Loma Verde Rec Center construction.
Thank you for your cooperation in keeping our children safe!
RED RIBBON WEEK
Mark your calendars now for Loma Verde's Red Ribbon Week. The week, October 25-29, will begin with an all school assembly and include Spirit Days and many other activities throughout the week. The theme this year is "Drug Free Looks Like Me.TM"
| | |
| --- | --- |
| Date | Activity |
| Monday, Oct. 25 | "Wear Red" Wear your favorite RED shirt… to show you SAY NO TO DRUGS! |
| Tuesday, Oct. 26 | "Turn your back to drugs!" Wear your shirt backwards. |
| Wednesday, Oct. 27 | "Stomp out drugs!" Wear your boots or two different shoes. |
| Thursday, Oct. 28 | "My drug-free future is so bright… I've got to wear shades!" Wear your sunglasses. |
| Friday, Oct. 29 | "Drugs are scary! Say BOO to drugs!" Wear a costume for our character/Halloween parade |
Loma Verde Costume Parade – Friday, 10/29 (Date Change)
Loma Verde's Costume Parade is Friday, Oct. 29. Unfortunately, due to COVID-19 regulations, no visitors are allowed this year. Students may wear a costume to school. Please observe these guidelines when choosing a costume:
Faces must not be covered up.
Costumes are to be tasteful and appropriate for elementary school. Our youngest students are 3 years old. Nothing scary, please. No references to shows or games that are not appropriate for young children.
Blood, guts and/or gore are not allowed.
Fake guns, swords, knives or anything resembling a weapon is not allowed.
If you are not sure if it is appropriate, ask your teacher.
Costumes must not require parent or adult assistance.
Students participating in the parade should arrive to school in their costume and remain in costume all day.
Students not participating will be supervised in the library.
COVID-19 Guidance
Please be sure to click on each link to view protocols followed when considered a close contact.
Decision Tree Spanish Decision Tree
COVID Testing in Chula Vista
Chula Vista Elementary School District is offering free testing at the Education Services and Support Center at 84 East J Street, Chula Vista 91910:
Monday – Thursday 8:00 AM – 4:00 PM
Friday 11:00 AM – 4:00 PM
To find another testing location near you, please visit: Testing (sandiegocounty.gov) OR https://bit.ly/SDCOUNTYC19TEST
El Distrito de Escuelas Primarias de Chula Vista está ofreciendo pruebas gratuitas en las Oficinas Centrales, 84 East J Street Chula Vista CA 91910:
Lunes a jueves 8:00 AM a 4:00 PM
Viernes 11:00 AM a 3:00 PM
Para encontrar otro centro de pruebas cerca de usted visite: Testing (sandiegocounty.gov) OR https://bit.ly/SDCOUNTYC19TEST
What type of COVID test do I need???
CLICK HERE for information regarding what type of COVID test you are your child may need.
Join our PTO (Parent Teacher Organization) Group!
We need your help to make this year fantastic! Please join our PTO group to help out at school event. We are also looking for parents to join with membership dues of $5 per student or $10 per family. Click on the file link below to access the form. Forms and money can be turned into the office. Membership dues help to fund field trips, school events, classroom supplies, guest speakers, and much more! All the money collected is spent on OUR LOMA VERDE STUDENTS! Thank you! lvmembershipdrive-21-22DOWNLOAD.
VISITORS AND VOLUNTEERS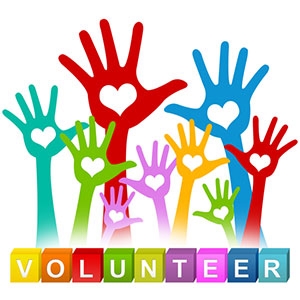 Volunteers must provide proof of COVID-19 vaccination, TB test results, and fingerprint clearance.
Before the teacher can approve you to volunteer, you must also view LV Visitor and Volunteer VolunteerPowerPoint2021 and and complete THIS FORM.
Only one volunteer allowed in the classroom at a time.
Volunteers must stay masked while on campus.
Volunteers must also complete a LV-volunteer-disaster-information. and submit it to the office. You can also request a paper copy from the office.
Please do not come on campus if you are not feeling well.
Once these guidelines have been met, the teachers will provide the office with a list of approved volunteers.
Donations Needed!
DONATION NEEDED for cases of water for our classrooms. If you are able to donate a case of water please drop it off at the school office between 8:00 am – 4:00 pm. Thank you!
LOST AND FOUND
Please note that the lost and found table will be at the front of the school. Remember to use a permanent marker to put your child's name on jackets, sweaters, lunch bags, and water bottles.
­
Contact us at lomaverdeschool@cvesd.org or 619-420-3940.
Get District and School Notifications 2019-20 SMS Text Opt-in Eng Sp combined
Loma Verde Twitter – @lomaverdeschool Our hashtag is #lomalearns
Follow us on the Loma Verde Facebook page.