Hello Loma Verde Families!
Our goal is to inform families of school events and provide important announcements for the upcoming weeks. Please sign up to follow this blog with your email.  The weekly blog will be sent out at the beginning of each week through CVESD School Messenger, ClassDojo, and Loma Verde's Facebook page.  Thank you for reading the weekly blog.
REMINDER: Do Not Bring Toys, Gadgets, Electronics Devices to School
Students should not bring toys, unnecessary gadgets, or electronics to school unless approved by the classroom teacher. Please leave all toys, fidgets, pop-its, and other items at home. Thank you for your cooperation.
Mask Policy Update
The Chula Vista Elementary School Board revised the mask policy on August 25th at their Special Board Meeting. The mandate states a properly positioned and correctly fitted mask must be worn at all campuses, including District offices, at all times, regardless of vaccination status. Adults may only remove masks when actively eating or drinking. Masks must be worn if anyone is around, students or staff, vaccinated or not. This includes parents/guardians who may be walking their students onto campus. Students may remove their masks only to play at recess and to eat, both of which should happen outdoors, weather permitting. Masks are required in hallways while traveling to and from the playground and lunch area.
Monday, 9/6 – NO SCHOOL, Labor Day Holiday
Wednesday, 9/8 – 8:15 AM Coffee with the Principal & ELAC Meeting
Wednesday, 9/8 – 5:00 PM CVESD Special Board Meeting
Thursday, 9/9-Thursday, 9/16 Parent/Teacher Conferences (minimum days, 1:00 dismissal)
Monday, 9/13 – Friday, 9/17 – VAPA Week #4
Tuesday, 9/14 – 3:00 PM SSC Meeting
Wednesday, 9/15 – 6:00 PM CVESD Board Meeting
Wednesday, 9/15-10/15 National Hispanic Heritage Month
Friday, 9/17 – Kid's Heart Challenge School-wide Event 
Friday, 9/17 – Last Day of 1st Quarter 
Friday, 9/17 – Spirit Day! Wear your favorite sports team shirt
Monday, 9/20 – 10/4 – NO SCHOOL – Fall Break 
Tuesday,10/5 – Quarter 2 begins (full day for students)
Monday, 10/11  – Indigenous People's Day
Tuesday, 10/12 – 12:00-2:00 DAC/DELAC Meeting online
Wednesday, 10/13 – 6:00 PM CVESD Budget Advisory Committee (BAC)
Parent Teacher Conferences
Parent-Teacher Conferences start this week. Please mark your calendars and plan for our modified schedule. Conferences begin Thursday, September 9 and end Thursday, September 16.  Remember, during the conference period,  kindergarten through 6th-grade students are dismissed at 1:00 p.m.  Conference information will be sent home by your child's teacher. They will be either virtual or in-person. Please know that our teachers will make every effort to meet with any legal guardian or parent that has educational rights for a child and that you may also request a follow up meeting if you have further questions or concerns. Please contact the school office at (619) 420-3940 with questions or reach out to your child's teacher directly.
Sign Up for The Kids Heart Challenge!
Our school is part of the Kids Heart Challenge with the American Heart Association. Meet our Heart Heroes this year that will help us fight heart disease and help others! You can register online today! Visit www.heart.org/kidsheartchallenge and search Loma Verde Elementary to join our team and receive the FREE Heart Hero Wristband! Don't forget to download the FREE APP called Kids Heart Challenge for iPhone and Android to bring your heart heroes to life, post to social media, and raise donations on the go. Thank you for helping our school and the American Heart Association save lives! Our Kids Heart Challenge event is September 17.
Coffee with the Principal & ELAC Meeting – 9/8 8:15 AM
Our second Coffee with the Principal and English Learner Advisory Committee meeting of the school year will be held in person on Wednesday, September 8th at 8:15 AM. If your child first learned to speak another language in the home, please consider joining this wonderful committee! We will discuss the following items:
upcoming parent/teacher conferences
role of the ELAC committee
elect ELAC officers
conduct a needs assessment and discuss goals for the year
Family resources and supports
school safety
Spanish and English translation will be provided. All are welcome to attend!  We hope you can join us!
PARKING, DROP-OFF, AND PICK-UP
All of us at Loma Verde want to thank our families and community members in advance for their patience and understanding as we try to accommodate the many vehicles that arrive each morning and afternoon at our school. We strongly recommend that families use the drop-off and pick up areas we have established at school. Drop off students only in the drop-off zone.
If you must leave your car, park in the parking lot, not the bus loop.
The bus loop is the drop off area. Please DO NOT make a 2nd drop off lane in the parking lot.
Please DO NOT enter the school parking lot through the south entrance. This is EXIT ONLY.
NO dogs allowed during arrival and dismissal.
Please do not park in RESERVED spaces or the staff parking lot.
Students must walk bikes on the sidewalk.
The drop off window is between 7:15-7:45 AM for students that are eating breakfast on campus and 7:30-7:55 AM for students that are not having breakfast at school. Students will line up on the blacktop in the morning between 7:30-8:00 AM where they will be supervised by Loma Verde staff. Each class has a designated place to line up. Teachers will pick their classes up on the blacktop at 8:00 AM. Instruction begins at 8:00 every day.
Your child will be considered tardy if they are not on campus by 8:00 AM.
Please plan accordingly and arrive a few minutes earlier to avoid traffic.
For everyone's safety BE PATIENT, KIND, and CONSIDERATE.
2021-2022 Family Needs Assessment Survey
2021-2022 Family Needs Assessment Survey: In order to best understand our student's needs, please complete the following for each child enrolled at Loma Verde. Thank you in advance for your help.
2021-2022 Encuesta de necesidades familiares: Para mejor comprender las necesidades de nuestros estudiantes, por favor complete lo siguiente para cada niño/niña matriculado/a en Loma Verde. Gracias de antemano por su ayuda.
CVESD Equity & Access for Every Child Policy
The Equity and Access for Every Child policy outlines the Board of Education's expectations of all District
employees. The goal is to ensure every child is successful academically, socially, and emotionally. Learn about CVESD's Equity Policy here.
Loma Verde 3rd-6th Grade Math Club!
Sign up for our FREE online 3rd-6th grade Math Club with Mr. Hemmingway that meets on Wednesdays from 2:30-4:00. Space is limited, so register early. See the flyer for more details. Click on the link to sign up: https://bit.ly/33zJcYE.
We want to share a few important reminders:
You may have many questions regarding current school procedures.
All staff, students, parents, and visitors must will a wear masks while on campus. Teach your child to place their mask either under chin, on wrist, or in pocket when not in use. If you choose to use a mask lanyard, please ensure that it has a breakaway feature for safety. Please note that scarves and gaiters are not a substitute for masks.
Students may take off masks while eating and drinking, during PE, and recess. Adults may only take off their make while actively eating or drinking.
Please screen your child for Covid-19 symptoms each day before school.
If your child has any pre-existing conditions, including those with Covid-like symptoms (e.g. allergies, asthma), please provide documentation from the doctor so that we can have it on file. This will help prevent your child from being sent home if they have symptoms from a chronic condition. Contact our nurse, Linda Kucinski, for questions at linda.kuciniski@cvesd.org.
Children are reminded frequently to wash their hands at school for at least 20 seconds using soap and water. We also have hand sanitizer in each room and in the lunch arbor for students to use.
Please send a water bottle with your child. Water bottles can be filled at the classroom sink. Drinking fountains are now open on the blacktop by the 300 and 400 buildings.
Label lunch boxes, water bottles, and sweaters with your child's name.
ATTENDANCE REMINDERS
If your student is going to be absent, please contact our school Health Attendance Specialist Mrs. Ivonne Jimenez @ 619-420-3940 ext. 370110 or via email: ivonne.jimenez@cvesd.org. This step is critical as we cannot allow your child to return to class until we know the reason for the absence.
If your child is going to be absent for a full or partial day due to medical appointment(s) be sure to submit a doctor's note the following day.
If your child is going to be tardy due to a medical appointment be sure to have your student submit his/her doctor's note upon arrival.
If your child is going to be absent due to a sport tournament, the district requires a note from the organization or flyer with the student's name for it to be excused.
Out of town trips or Vacations are NOT excused absences.
If your student is going to be absent for 5 days or more, please contact our Health Attendance Specialist to discuss if any accommodations can be made.
Please remember if your child has any of the COVID-19 symptoms, they must stay home. Please be sure to call the office to report the absence.
COVID Testing in Chula Vista
Chula Vista Elementary School District is offering free testing at the Education Services and Support Center at 84 East J Street, Chula Vista 91910:
Monday – Thursday 8:00 AM – 4:00 PM
Friday 11:00 AM – 4:00 PM
To find another testing location near you, please visit: Testing (sandiegocounty.gov) OR https://bit.ly/SDCOUNTYC19TEST
El Distrito de Escuelas Primarias de Chula Vista está ofreciendo pruebas gratuitas en las Oficinas Centrales, 84 East J Street Chula Vista CA 91910:
Lunes a jueves 8:00 AM a 4:00 PM
Viernes 11:00 AM a 3:00 PM
Para encontrar otro centro de pruebas cerca de usted visite: Testing (sandiegocounty.gov) OR https://bit.ly/SDCOUNTYC19TEST
What type of COVID test do I need???
CLICK HERE for information regarding what type of COVID test you are your child may need.
­
Join our PTO (Parent Teacher Organization) Group!
We need your help to make this year fantastic! Please join our PTO group to help out at school event. We are also looking for parents to join with membership dues of $5 per student or $10 per family. Click on the file link below to access the form. Forms and money can be turned into the office. Membership dues help to fund field trips, school events, classroom supplies, guest speakers, and much more! All the money collected is spent on OUR LOMA VERDE STUDENTS! Thank you! lvmembershipdrive-21-22DOWNLOAD. 
VISITORS AND VOLUNTEERS ~ UPDATED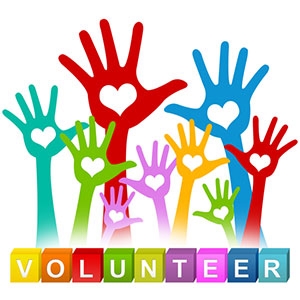 Volunteers must provide proof of COVID-19 vaccination, TB test results, and fingerprint clearance.
Before the teacher can approve you to volunteer, you must also view LV Visitor and Volunteer VolunteerPowerPoint2021 and and complete THIS FORM.
Only one volunteer allowed in the classroom at a time.
Volunteers must stay masked while on campus.
Volunteers must also complete a LV-volunteer-disaster-information. and submit it to the office. You can also request a paper copy from the office.
Please do not come on campus if you are not feeling well.
Once these guidelines have been met, the teachers will provide the office with a list of approved volunteers.
Donations Needed!
DONATION NEEDED for cases of water for our classrooms. If you are able to donate a case of water please drop it off at the school office between 8:00 am – 4:00 pm. Thank you!
LOST AND FOUND
Please note that the lost and found table will be at the front of the school. Remember to use a permanent marker to put your child's name on jackets, sweaters, lunch bags, and water bottles.
Returning Computers, Library Books, & WiFi Hot Spots
If you did not yet return a school laptop, computer charger, library book, and wifi hot spot devices that were checked out by families last year, please do so. If your device was damaged while in your family's possession, you may contact the school office at (619) 420-3940 to set up a payment plan to fix or replace the damaged device.
Contact us at lomaverdeschool@cvesd.org or 619-420-3940.
Get District and School Notifications 2019-20 SMS Text Opt-in Eng Sp combined
Loma Verde Twitter – @lomaverdeschool Our hashtag is #lomalearns
Follow us on the Loma Verde Facebook page.