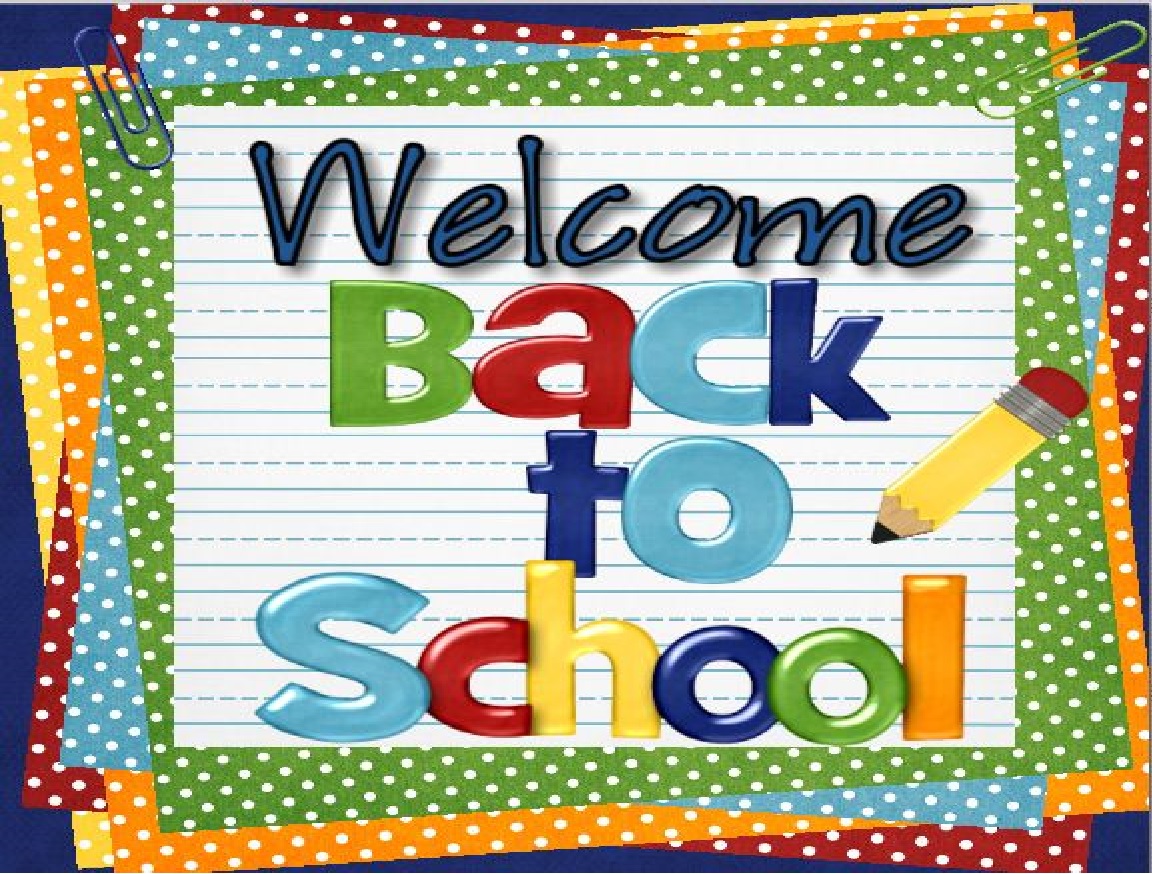 Hello Loma Verde Families!
If you have not yet read the most recent update from the Superintendent of the Chula Vista Elementary School District, please click here.
The staff and I are excited to welcome our students back on campus! We look forward to seeing our Loma Verde Wildcats in person. Safety protocols are in place. The in-person, hybrid instructional model for students will begin on Monday, April 12. We have finalized rosters for in-person AM and PM cohorts and distance learning. Families were notified during the week of April 5 of your child's hybrid/distance learning class. 
Monday, April 12th begins our hybrid instructional model for selected students at Loma Verde:
Some students will be on campus in the morning cohort (8:00 AM to 10:45 AM, Monday through Thursday).
Some will be on campus in the afternoon cohort (12:00 PM to 2:45 PM,
Monday through Thursday).
Other students will continue in the Distance Learning instructional model for the remainder of the school year. 
Friday is distance learning for all students (155 minutes)
Please note that this change to hybrid instruction may require many students, even those continuing in Distance Learning, to be re-assigned to a different teacher. Our school team tried its very best to accommodate parent preferences.  Please know that despite our best efforts, we may have offered some families an option that does not match their preferences. We will create a waitlist for in-person instruction. We appreciate your patience, understanding, and flexibility. If you need a change of placement, please complete this survey: https://forms.office.com/r/tdX5ffv5UJ. We can not guarantee change will be available. Once hybrid begins, we will not make changes for the first 3 weeks.
Hybrid parents: Please make sure your child eats BEFORE coming to school. They will not be eating at school. Send a labeled water bottle with your child.
Monday, 4/12 – Start of Hybrid Model (Monday-Thursday)
Wednesday, 4/14, 6:00 PM – CVESD Board of Education Meeting
Thursday, 4/15, 12:30-2:00 (NEW TIME) Loma Verde Weekly Food Distribution
Friday, 4/16 – Distance Learning for All Loma Verde Students
Monday, 4/19-23 Loma Verde VAPA Classes
Tuesday, 4/22 3:00 Loma Verde SSC Meeting
Tuesday, 4/27, 6:00 PM – CVESD DAC/DELAC
Thursday, 4/29 6:00 PM – CVESD BLAC Meeting
Loma Verde Elementary Reopening Video
Click on the link to watch our Loma Verde Elementary reopening video for detailed information on our safety procedures, schedules, drop-off/pick-up procedures and more. https://video.link/w/ICHfc
NOTE: There are Closed Caption CC subtitles available for translation into different languages. Please click on CC at the bottom of the video, then settings (little wheel on the right). Click on subtitles/CC to add in translation in Spanish or another language. Hit auto-translate to pick your language of choice.
Loma Verde TK-6th Grade Hybrid Schedule Beginning April 12, 2021
You will need to conduct a health screening each morning before school and ask your child(ren) the following questions. The screening questions will also be located on the back of your car sign.
Hybrid Arrival & Dismissal Procedures
We have identified arrival and dismissal procedures for employees and students. Students will be enter at one of two places:
Front of the school – walkers or drop off
Back north west corner by the park – walkers only
If you are driving, cars must enter by the Loma Verde Rec center parking lot on Loma Lane and follow the bus loop next to school. Do not enter in the exit driveway and please following traffic signs. Preschool, TK and Kinder will pull up next to the school in the 1st drop off lane. 1st-6th graders will be dropped off in a 2nd lane in front of the school. Staff will direct cars where to go. Thank you for your patience with our new arrival and dismissal policy.
ARRIVAL
To ensure safety for everyone there is a 10-minute arrival time window for each cohort. For the AM Cohort students may arrive anytime between 8:00 AM– 8:10 AM. For the PM Cohort students may arrive between 12:00 PM – 12:10 PM. Students should not arrive before this time as there is no supervision.
Please always keep younger siblings in strollers or with you.
NO PETS!
Please remember to stay 6 foot apart from others.
Students may report to campus either by vehicle drop off or walking.
No one other than staff and students will be allowed on the campus.
DISMISSAL
Students will be dismissed from the AM Cohort at 10:45 PM or at 2:45 PM for the PM Cohort. Walkers will be dismissed 5 minutes early to exit through the front gate or back gate near the park. If they are waiting for a sibling to walk with, students will meet outside room 403 by the large tree. Students waiting for a car ride will line up on campus, inside the gate to wait for their ride. Parent will have a sign with their child's name on it displayed inside the car window. (Signs were given out to hybrid students April 9.) When a parent drives up, the student will be called to the front side walk to enter the car. Please make sure that anyone picking up your child is listed on the emergency card. Staff will assist with dismissal and traffic. Please be on time to pick up your child from the hybrid AM or PM cohort.
Hybrid Car Signs
If you did not pick up your hybrid sign for your car last Friday, it will be given out to your child in class on Monday. This car sign will help with our traffic flow, identify which child you are picking up, and how they are getting home. Please display it in the frost right corner of your dash board to help us identify which students you are dropping off and picking up.
Loma Verde Parent Handbook – Hybrid & Distance Learning 2021
Please be sure to go over the Hybrid/Distance Learning Handbook that will be in affect from April 12, to the end of the 20-21 school year. It is important that parents and students follow all guidelines. To view the Handbook, click on LV Parent Handbook-Hybrid & Distance. As a reminder, students will not have to wear uniforms for the remainder of the school year. Please note, appropriate school attire must be worn. Students may also wear spirit wear. See Dress Code below.
Dress Code: School Uniforms – Optional During Hybrid for Quarter 4
School uniforms will be optional for hybrid learning for the rest of this school year. Shirts are blue, white or grey and pants/shorts/skirts are navy or black. Spirit t-shirts can be worn any day. Please wear closed-toe shoes daily.
Clothes shall be sufficient to conceal undergarments at all times. See-through or fishnet fabrics, halter tops, spaghetti straps, off the shoulder or low-cut tops, midriffs, no ripped jeans, and skirts/shorts shorter than mid-thigh are not appropriate. Dangling and hoop earrings, chains, and keys worn visibly around the neck are unsafe and are not acceptable. Hats, caps and other head coverings shall not be worn indoors (except for health or religious reasons). When worn outdoors, caps/hats must be worn appropriately with the bill forward, not to the side or back. High heeled shoes and shoes with wheels are not allowed. Please wear appropriate closed toed PE shoes daily, since all students have PE every day. Make-up, tattoos an false nails are inappropriate for elementary school students and not to be worn.
2021-2022 Kindergarten, TK, Preschool & New Student Registration
Kindergarten and NEW student registration began on March 15 for the 2021-2022 school year with a NEW online system. There will be no paper packets for this year's registration. Those currently registered DO NOT have to reregister. You will just complete proof of residency when the time comes. CLICK HERE for further information. To view the district website for registration information, CLICK HERE
Computer Devices & WIFI to Loan Families
We recommend each student have their own laptop with a camera and microphone for Distance Learning. Some tablets have compatibility issues with the Microsoft Teams platform and online learning programs.
If your child needs a device or wifi hotspot, please complete and submit this form below, so we can plan and prepare the devices for distribution. If you do not need a device or hotspot, please do not fill out this form. Please fill out a form for each child who needs a device. Do not fill out for a child who previously received a device. We will notify you when you device and/or WIFI hotspot are ready.
Verizon Recall of Mobile Wifi Hot Spots
This week the Chula Vista Elementary School District received notification from the San Diego County Office of Education (SDCOE) regarding Verizon's recall of millions of mobile Wi-Fi hotspots issued for distance learning.
The U.S. Consumer Product Safety Commission has cited situations where the internal lithium ion battery in the mobile hotspots can overheat, posing a fire and burn hazard. This issue impacts over 2.5 million mobile hotspots nationally, including mobile hotspots issued to our community.
The safety of our students, families, and staff members is our top priority. Our District is working diligently, in concert with SDCOE and Verizon, to exchange all recalled Ellipsis Jetpack devices as quickly and efficiently as possible.
While some students will return to campuses April 12, we understand that others will continue full- or part-time distance learning, so keeping students connected is critical to the learning process.
There are two steps in this resolution process:
Step #1: Reducing Risk
To help students stay connected until they receive their new device, Verizon will immediately push two automatic, over-the-air software updates to the affected Ellipsis Jetpacks. This update prevents the device from charging while the device is plugged in and powered on. This will help reduce some of the risk of overheating by preventing the device from charging while it is plugged in and powered on. Details for this automatic update process is listed below:
Students will need to power on their devices in order to receive the software update. 
The updates will prevent the device from charging while the device is plugged in and powered on. 
Preventing the device from charging while it is plugged in removes one of the heat-causing variables and helps to reduce some of the risk of overheating associated with the small number of incidents Verizon has seen with the Ellipsis Jetpacks. 
Students will know the software update has been applied when they see the device's identifying number scrolling across its screen. 
After the software update is applied, students should leave the device powered on while it is plugged in. 
When not in use, the device should be turned off, unplugged from its power source, and securely stored until you receive your replacement device and packaging to return the Ellipsis Jetpack safely. 
As a reminder, and to help promote the safe operation of all devices, please follow these best practices:
When not in use, turn the device off and unplug it. 
Place your device on a flat, solid and sturdy surface such as a floor or table. 
For proper ventilation, do not use the device in a bed, sofa, chair or other soft surface, and ensure your device is not covered by a pillow, blanket or other item. 
Keep devices near room temperature when in use. 
Use only approved charging cables, including the cable provided. 
Do not expose the units to extreme temperatures for extended periods of time. 
Do not expose the unit or its battery to water or other liquids. 
Do not drop the units and do not insert foreign objects into the battery or unit. 
Step #2: Return/Exchange Your Hotspot 
A detailed plan for exchanging these devices for a new one will be communicated to families with such devices next week. 
New COVID-19 Rapid Antigen Testing Program
CVESD is collaborating with the County of San Diego, the State of California and Primary Health (system that reports test results to the state) to conduct free COVID Antigen Testing for our staff and students over the next couple months. For more information, see email, with same subject line, from CVESD Office of Communications sent on Friday, April 9 at approximately 6.30 p.m.
You will receive an email and text message from a company called "Primary" to register for the CVESD COVID-19 Antigen Testing Program.
We are proud to announce the launch of a new, free COVID-19 viral testing program—a "rapid" antigen testing program that will provide results in as little as 15 minutes. The program is part of our COVID-19 mitigation strategy and is made possible through the training and support of medical professionals.
Next week, April 12 – 16, testing hours at the Education Services and Support Center, 84 East J Street, Chula Vista, CA 91910 will be from 8:30 a.m. – 4 p.m. and students will be invited to test. At this location, we will have on-demand testing, which means that we are accepting walk-ins, no appointments are necessary.
On April 19, we will start a two-week rotation at each of our school sites. These testing opportunities will be by appointment. Please talk to your administrator for your testing schedule. For your convenience you will be able to make appointments at any CVESD school if it works better for your schedule. In addition, employees and students will have the opportunity to test at the Education Services and Support Center, 84 East J Street, Chula Vista, CA 91910, every Friday if you are unable to attend your school's testing or would like to be tested more frequently.
Each student and staff member will receive an email and text message with a link to register from a company called "Primary," so check your inbox (and junk/spam mail). Click on the link to register/provide consent before you arrive, and it will save you time once you arrive on site to be tested. Please note the link is personalized, so please do not share it with others. When you have registered once, you will not need to register again to make future appointments. You will not be able to change specific information in the registration process but can ask a testing staff member to make changes for you while on site. Texts and emails form Primary will be sent to your contacts on file with the district as of 4/7/2021.
Once testing starts at schools, students do not need to be accompanied by an adult, IF the parent has already provided consent through the on-line registration process and an appointment is made; however, students will not be taken out of academic instruction on site for testing. Please make appointments for students before and after their academic instruction on site.
Diagnostic tests that determine if someone has an active COVID-19 infection fall into two categories: antigen tests, which are mostly used for rapid testing, and molecular and PCR tests. Antigen tests, also called rapid diagnostic tests, detect specific proteins on the surface of the coronavirus.
IMPORTANT: If an employee or student is experiencing symptoms, we ask you to get a PCR test at a free county facility or with a medical provider. Unfortunately, the antigen tests used by CVESD cannot be used for return to work or school if an individual is symptomatic, per the County's Symptom Decision Tree. The antigen testing program is for surveillance purposes, in order to quickly determine if individuals are positive and remove such individuals and their contacts from campus as soon as possible.
If you have any trouble registering or need information changed in the system, please visit any of the testing locations and testing staff can assist you and provide testing at that time. If the information is wrong in the registration system, please also contact your school to ensure the information is changed in the school database. Please do not call the school to change information in the testing registration site.
See the one page document below for more information.
Contact us at lomaverdeschool@cvesd.org or 619-420-3940.
Get District and School Notifications 2019-20 SMS Text Opt-in Eng Sp combined
Loma Verde Twitter – @lomaverdeschool Our hashtag is #lomalearns
Follow us on the Loma Verde Facebook page.