The staff and I are excited to welcome our students back on campus! We look forward to seeing our Loma Verde Wildcats in person. Safety protocols are in place. The in-person, hybrid instructional model for students will begin on Monday, April 12. We are finalizing rosters for in-person AM and PM cohorts and distance learning. You will be notified during the week of April 5 of your child's hybrid/distance learning class. Please note that this change to hybrid instruction may require many students, even those continuing in Distance Learning, to be re-assigned to a different teacher.

Principal Mrs. Watson will be hosting two Re-opening Principal Chats on Tuesday, Mar. 23 at 10:30 AM and Wednesday, Mar. 24 at 6:00 PM. We will be going over schedules, safety, ingress and egress, and classroom protocols. These meetings will be recorded. Please attend one!
The week of April 5th to April 9th is a teacher preparation week: This means that all students will receive some synchronous, online instruction from their current teacher, but will receive the remaining required instructional minutes asynchronously online.
Principal Coffee Chat – School Reopening
Join us on Tuesday, March 23, 2021 at either 10:30 AM or Wednesday, March 24, 2021 6:00 PM to hear more about our Loma Verde reopening plan and school safety. The link will be posted on ClassDojo and this blog for you to join in either English or Spanish.
Reopening Details – Virtual Town Hall Meeting with Superintendent Dr. Escobedo – Tuesday, March 23 6:00
Click here to access the Virtual Town Hall in English and Spanish.
Loma Verde TK-6th Grade Hybrid Schedule Beginning April 12, 2021
Hybrid Model Begins on April 12th
Please see the letter below from our Superintendent of schools, Dr. Francisco Escobedo:
Dear Parents/Guardians,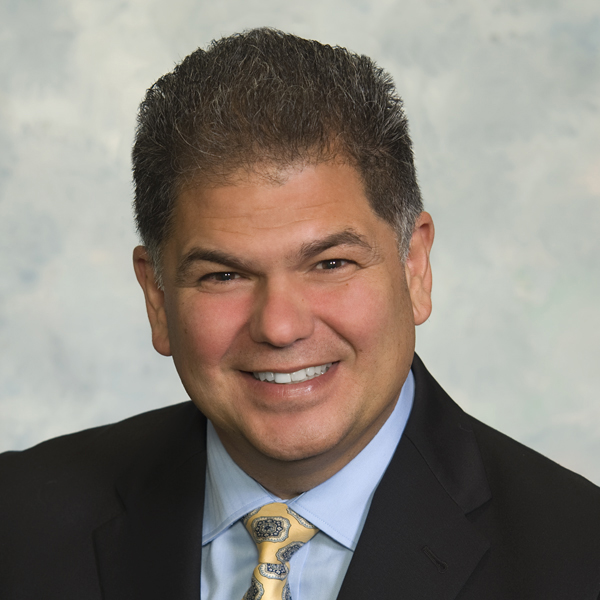 It is my pleasure to share our District's official notice to you that our in-person, hybrid instructional model for students will begin on Monday, April 12. CVESD teachers who are working in the in-person hybrid instructional model will return to their respective schools on Monday, April 5. This ensures teachers and staff have appropriate time to prepare for the transition from distance learning to in-person instruction. Reopening details will be shared at a Virtual Town Hall Meeting at 6 p.m. on Tuesday, March 23.
As you know, parents can select the in-person hybrid model or keep their child(ren) in distance learning for the remainder of the 2020-21 school year. At a special meeting on Tuesday, a Board of Education majority noted that our District is on track to move forward with in-person instruction because we have met the conditions laid out in the Memorandum of Understanding with Chula Vista Educators, the bargaining group that represents teachers. A key condition for reopening was that San Diego County return to the Red Tier, as defined in the state's tiered system. This week, County officials announced that COVID-19 case rates lowered enough for the state to re-designate San Diego from the most restrictive Purple Tier to the less restrictive Red Tier—paving the way for school districts across the region to reopen or expand in-person instruction.
Starting school in a hybrid format ensures that a limited number of students are on campus at any one time, allowing protocols such as physical distancing to be more easily implemented. In CVESD, the hybrid model consists of in-person instruction in an a.m./p.m. format Monday-Thursday, with Fridays reserved for distance learning.
It would be the first time that our schools have reopened to daily instruction since the pandemic forced school closures a year ago. I am indeed excited to welcome back students to in-person instruction. I know so many staff and families are excited to return as well. I also recognize the anxiety that some have about a return of even some of our students to campus. I want to reassure you that our District is going above and beyond when it comes to safety protocols and requirements. A hybrid instructional format is not a perfect solution. But it is an important step in restoring educational equity to our community. Students and families have suffered immensely during the pandemic from the prolonged school closures. Now, it is time to heal. It is time for all of us to recover and rebuild together.
Thank you for your patience, resiliency and grit in these extraordinary 12 months since we had to close our schools.
Warm regards,
Francisco Escobedo, Ed.D.
Superintendent
2021-Hybrid-Phase-Reopening English
2021-Hybrid-Phase-Reopening-Spanish
We are pleased to announce the release of the Reopening Playbook for Parents. This document outlines our safe return to in-person instruction. Please review this "Parent Playbook" thoroughly by clicking on the image above. (English and Spanish)
Loma Verde Parent Handbook – Hybrid & Distance Learning 2021
LV Parent Handbook-Hybrid & Distance
Parent Teacher Conferences – 3/22-25, 2021
Our Spring Parent-Teacher Conferences continue this week and end on Thursday, March 25. Please make every effort to attend the scheduled conference to discuss your child's progress. Our teachers will share very important information and you will have an opportunity to ask questions about your child's progress this school year.
Please remember that all Kinder-6th grade students will have 2 hours of synchronous (live) instruction with their teachers on conference days. The other time will be asynchronous classroom activities (SeeSaw, SmartsAnts, Achieve3000, iReady Math, etc).
Thought Exchange is here! Please take a few minutes to respond to open-ended questions about what we're doing well and where we can improve in our goals, actions and services. If you have not already done so, please click here: https://bit.ly/38nuIgH
2021-2022 Kindergarten, TK, Preschool & New Student Registration
Kindergarten and NEW student registration began on March 15 for the 2021-2022 school year with a NEW online system. There will be no paper packets for this year's registration. Those currently registered DO NOT have to reregister. You will just complete proof of residency when the time comes. CLICK HERE for further information. To view the district website for registration information, CLICK HERE
Computer Devices & WIFI to Loan Families
We recommend each student have their own laptop with a camera and microphone for Distance Learning. Some tablets have compatibility issues with the Microsoft Teams platform and online learning programs.
If your child needs a device or wifi hotspot, please complete and submit this form below, so we can plan and prepare the devices for distribution. If you do not need a device or hotspot, please do not fill out this form. Please fill out a form for each child who needs a device. Do not fill out for a child who previously received a device. We will notify you when you device and/or WIFI hotspot are ready.
ELPAC Testing Continues TK-6th
Is your child an English Language Learner? ELPAC testing will continue this week for some grade levels. Your child's teacher will contact you with dates and important information about taking this assessment remotely. Please ensure your children are well-rested, well-fed, and prepared to show all the English they know on the ELPAC assessment.
Monday, 3/22-Thursday, 3/25 Parent Teacher Conferences
Monday, 3/22 3:30 Dino School Storytime (see flyer below)
Monday, 3/22 – 6:00 PM BLAC (Black Learners Advisory Committee) Click Here to Register
Tuesday, 3/23 10:30 AM Principal Coffee Chat (virtual)
Tuesday, 3/26 6:00 PM Virtual Town Hall with Dr. Escobedo (virtual)
Wednesday, 3/24 6:00 PM Principal Coffee Chat (virtual)
Thursday, 3/25 12:00-2:00 Loma Verde Food Distribution
Friday, 3/26 Last Day of 3rd Quarter
Monday, 3/29 – Friday, 4/2 – Spring Break
Monday, 4/5 – Start of 4th Quarter, ALL students resume class in distance learning
Monday, 4/5-4/9 Loma Verde VAPA Classes
Monday, 4/12 – Start of Hybrid Model
School Average Attendance for the week of March 15-19, 2021 = 93.4%
Be sure your child attends school every day, on time, and for the entire class period. Attendance is a very important part of Distance Learning! Cameras should be on and students need to participate. Students are also required to complete their "asynchronous work" assignments that are done when they are not meeting live with the teacher.
Top attendance is for the following classes:
99% 3rd Grade Mrs. Josa
98% 3rd/4th Grade Ms. Martinez
97.4% 1st Grade Mrs. Polanco Campos
97.3% 5th Grade Mr. Cooper
97.1% 5th/6th Grade Mrs. Murdoch
Free COVID-19 Tests from San Diego County
COVID-19 cases continue to rise in our community. There are a number of testing sites in the South County, thanks to the San Diego County Health and Human Services Agency. See the list below for COVID-19 testing sites:
2020-free-covid-testing-county-sites
COVID-19 Parent & Family Resource Guide
Click on A Guide for Parent on Illness or Positive Tests for COVID-19 Virus to learn more about what to do if your child is sick and/or tests positive for COVID-19 and when they can return to school.
With information about the COVID-19 pandemic changing quickly, CVESD will do its best to keep our community informed as new details become available. Click here to find links to Community Services.
Contact us at lomaverdeschool@cvesd.org or 619-420-3940.
Get District and School Notifications 2019-20 SMS Text Opt-in Eng Sp combined
Loma Verde Twitter – @lomaverdeschool Our hashtag is #lomalearns
Follow us on the Loma Verde Facebook page.