THE FIRST DAY OF SCHOOL FOR 2020-2021
Monday, August 31  – DISTANCE LEARNING!
Please note that the first week of school will have no more than 2 hours of daily live interaction with teachers. After that the minimum school schedule for instructional minutes are as follows:
The school instructional hours are 8:00 a.m. – 2:30 p.m. grades Kinder-6th grade, Monday – Thursday. Fridays are still considered minimum days.
Kindergarten: 180 instructional minutes (3 hours)
Grades 1-3: 230 instructional minutes (3 hours and 50 minutes)
Grades 4-6: 240 instructional minutes (4 hours)
More specific classroom schedules will be forthcoming. Fridays are still considered minimum days for staff planning, meetings, and professional development. The instructional day on Fridays ends at 1:00 for Kindergarten through 6th grade.
Distance Learning: Defined as instruction in which the student and instructor are in different locations and students are under the general supervision of a certificated employee.
● Daily Live Interaction: Defined as interaction with certificated employees and students (opportunities for student to student connections) for purposes of instruction, progress monitoring, and maintaining school connectedness. This interaction may take the form of internet or telephonic communication, or by other means permissible under public health orders.
● Synchronous Learning: Defined as online instruction that takes place in real time (live) with the classroom teacher and a student or students, including direct and live instruction to students through video conferencing, telecommunications, live interactive chats and discussion forums, whole or small-group instruction, 1:1 conferring, assessing and/or instruction, daily live interaction, and interactive class meetings/restorative circles.
● Asynchronous Learning: Defined as instruction or learning that does not occur in real time (live), including self-guided instructional lessons/activities/modules, pre-recorded lessons, discussion forums and online collaboration/chats that do not happen live, other independent work.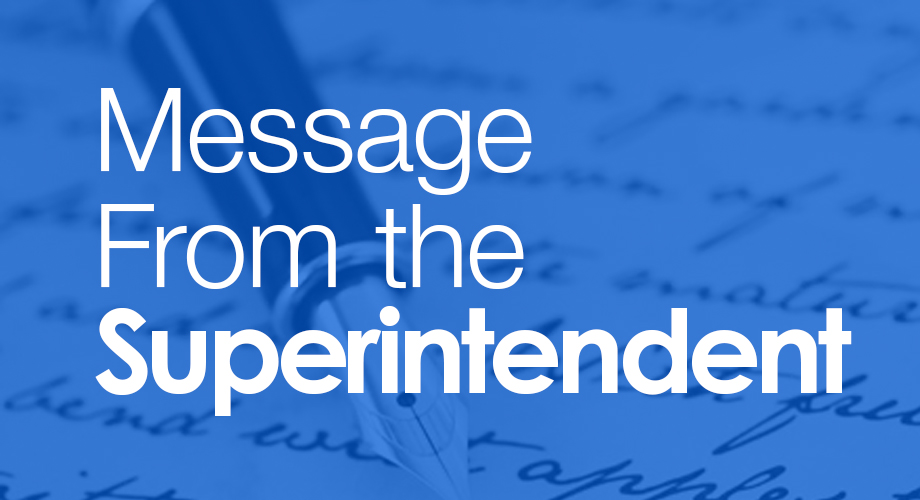 Superintendent's Update – August 14, 2020
The Superintendent of Chula Vista Elementary Schools, Dr. Francisco Escobedo, released another newsletter update for families by email on Friday evening. If you have not yet read that update, it is available here and on the CVESD COVID-19 Info Center page.
Safety Starts At Home
The Chula Vista Elementary School District (CVESD) has created a short video to help students practice healthy and safe habits so that we may return to school soon! We recommend that you watch the short video below together as a family so that you can discuss it with your child.

Parent Training & August DAC/DELAC Meeting
A DAC/DELAC virtual Parent Training session will be held on Tuesday, August 18, 2020, from 11:00 a.m. to 12 noon. During this meeting, the Superintendent will share an overview of the Reopening Safety Considerations and Guidelines for Chula Vista Elementary School District along with the instructional models that will be offered during the 2020-21 school year.
The DAC/DELAC General Meeting will immediately follow the Parent Training Session at 12 noon until 2:00 p.m.  The Learning Continuity and Attendance Plan will be reviewed during the General Meeting.
Please note the Microsoft Teams link provided below is the same link to join the 11 a.m. Parent Training Session as well as the DAC/DELAC meeting at 12 noon.
Conference ID: 241 989 149#
Communication is Key!
Are you receiving information from CVESD regularly? Please ensure your contact information is up to date in our system. You can call or email the school office at 619-420-3940 or lomaverdeschool@cvesd.org. Please be sure to OPT-IN for text messages from our school and district by texting YES to 67587.
Are you following our Loma Verde Wildcats Blog? Click on the FOLLOW button and enter your email address to receive important updates whenever information is sent out.
It's time for Residency Verification! In order to attend Loma Verde School, ALL STUDENTS with the exception of incoming Kindergarteners or new students who already registered, MUST provide documentation of residency dated July 1, 2020 or later. Click here for Verification of Residency Form  Click here for the 2nd Family Affidavit (if the home is in someone else's name). Past due bills are ok this year only. Please scan/take a photo of your completed documents with a parent signature and email them to lomaverdeschool@cvesd.org.
Which Families Need to Verify Residency?
Verification of residency is required for all returning Loma Verde students
Re-verification is not necessary for incoming kindergarten students and new enrollments who pre-registered from February 19, 2020 to now
Residency must be completed before your child is placed in a class. Remember that school starts via virtual learning on August 31st
A verification of residency form must be submitted for each child
If you moved to a new address in 2020, please write "new address" clearly on the verification form, so we can update your child's record.
What is Needed to Verify Residency?
Families can provide ONE of the documents listed below.  The document can be in either or both parent's/legal guardian's name and must include the address where you and your child physically live. Documents must be dated after July 1st 2020. This document can be an actual document that has been mailed to your address or a document that you download or receive electronically
Recent paystub – if it includes your name and address
Current rental contract/lease & recent payment receipt w/ landlord contract info
Utility bill: Gas & Elec, solar, internet, water, trash, cable tv, landline phone, property tax payment receipt (cell phone bills & bank statements are not accepted)
Voter registration, Car registration if dated from July 1, 2020, letter from a court, DMV or a government department
Military housing residency verification letter
Mortgage statement
Homeowner's association billing statement
Letter on apartment complex or mobile home park letterhead, signed by the landlord, stating that parent/guardian/caregiver lives there
The District does not accept documentation with PO box addresses, or that has been provided by a family member, caregiver, friend etc. unless you and your child physically stay at that address permanently.
How Do I Verify Residency?
You have two options to verify residency, in person or via email
Via Email (preferred)

Download the Verification of Residency Form
Fill out "Verification of Residency" form (one per child) and include your child's name and the grade your child will be going into this school year
Print and sign & date the form (we cannot accept electronic signatures)
Take a picture of document you are using to verify residency (see list above)
Email completed and signed "Verification of Residency" form along with "documentation of residency" (listed above) to lomaverdeschool@cvesd.org
*If you are unable to print the "Verification of Residency" form, copies will be available for you to pick-up upon outside the Loma Verde Office Monday-Friday from 7:30-3:30. After picking up a form, please follow the steps above.
In Person

Visit the school by appointment only – to make an appointment, please email Elsa Estrada elsa.estrada@cvesd.org or call 619-420-3940.
Then fill out, sign & date "Verification of Residency" form – one per child
Provide documentation of residency (listed above)
Please NOTE: The school building remains closed to the public. All documents will be accepted outside. When visiting the school, please wear a mask, practice social distancing, and observe all posted signage.
What about Second Family Affidavits?
If a student and his/her family reside with another family and they are unable to provide a document to verify their own residency, the 2nd Family Affidavit form needs to be submitted, along with the "Verification of Residency" form and supporting verification document.  The form must be signed by representatives of the homeowner and parent/legal guardian. Photo ID of the homeowner must also be provided. Submit all forms using one of the methods above.
Computer Devices & WIFI to Loan Families
Our school year begins August 31 in Distance Learning mode. We recommend each student have their own laptop with a camera and microphone for Distance Learning.  Some tablets have compatibility issues with the Microsoft Teams platform and online learning programs.
As we enter the new school year in Distance Learning, we want to make sure that your child has the technology that he/she needs to engage fully with their instruction.  If your child needs a device or wifi hotspot, please complete and submit this form below by August 19, so we can plan and prepare the devices for distribution.  If you do not need a device or hotspot, please do not fill out this form. Please fill out a form for each child who needs a device.  Do not fill out for a child who previously received a device.  
Click Here to Complete the Computer Survey
Click Here to Complete the WIFI Hotspot Survey
Distribution of Materials & Laptops
We will be distributing materials and laptops (for those who need one) on the following days.  (More information to come.)
Thursday, August 27 – 1:00 p.m. – 3:00 p.m.
Friday, August 28 – 3:00 p.m. – 5:00 p.m.
Saturday; August 29 – 10:00 a.m. – 12:00 p.m.
School Site Council and ELAC
Loma Verde Elementary School needs parents and guardians to support our school through important parent groups, such as the PTO (Parent Teacher Organization), the School Site Council (often referred to as SSC), and the English Language Advisory Committee (often referred to as ELAC). The site-based groups work with the Principal, staff, and other community members to ensure that community voice is part of the shared decision making process of a public school. More details about how you can get involved will be shared in the coming weeks!
CVESD FAQ on Reopening Schools
Our district will continue to update its FAQ (Frequently Asked Questions) page regarding the reopening of schools later this year at this website:  Click here to see the FAQ
Loma Verde Office is Open
The School Office staff has returned and will be available to support families from 8:00 am – 4:00 pm Monday through Friday. For the safety of everyone, we ask that you please call or email before coming to the school office. 619-420-3940 or email elsa.estrada@cvesd.org.
Kindergarten & New Student Registration
Do you know a child who will turn 5 by September 1, 2020? It's time for kinder registration! Please spread the word. The school office is closed to the public, so registration is happening online.  Questions? email elsa.estrada@cvesd.org
CVESD Board of Education Meeting
The district's Board of Education meetings are also being held online and generally occur the second Wednesday of each month. The next CVESD Board of Education meeting is Wednesday, September 9 at 6:00 pm.
To access these public meetings, please click the link here: https://www.cvesd.org/board_of_education/board_meetings
Click Here for the 2020-21-School-Calendar
BE COUNTED – Our Schools Depend on it!
The Census is conducted every 10 years and this information is used to determine how much our schools and school communities will receive in state and federal funds. For more information click here. Due to COVID19 the deadline for the 2020 Census has been extended to October 21. However, if you have not completed the Census, beginning August 11 Census workers will begin going door to door to encourage you to do so! Each person makes a difference so BE COUNTED!
Contact us at lomaverdeschool@cvesd.org or 619-420-3940.
Get District and School Notifications 2019-20 SMS Text Opt-in Eng Sp combined
Loma Verde Twitter – @lomaverdeschool    Our hashtag is #lomalearns
Follow us on the Loma Verde Facebook page.